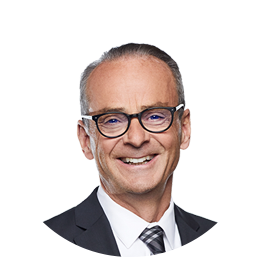 President, Louis Garneau Sport Inc.
 
---
St-Augustin-de-Desmaures (Québec) Canada
Director since 1996
Independent
Committee(s): Health and Safety, Environment and Sustainable Development
 
Mr. Garneau is President of Louis Garneau Sports Inc., a manufacturer and distributor of sports clothing and accessories throughout the world. He is a member of the Health and Safety, Environment and Sustainable Development Committee. A former international cycle racer, Mr. Garneau participated in the 1984 Olympic Games in Los Angeles. He is a Chevalier de l'Ordre national du Québec and an Officer of the Order of Canada. In June 2007, he was awarded an Honorary Doctorate from the Faculty of Administration of the University of Ottawa. In 2008, he received the "Gloire de l'Escolle" medal as a former graduate having honored Université Laval due to the extent of his professional activities and his contribution to society. In November 2014, he was awarded the Medal of Honour of the Assemblée nationale du Québec. This medal is awarded to public figures who are deserving of recognition by the Members of the Assembly. He was one of the personalities named Grand Québécois 2017 by the Chambre de commerce et d'industrie de Québec. His company, Louis Garneau Sports, acquired SUGOI in 2018, which allowed him to combine the Canadian brands SUGOI and SOMBRIO with the GARNEAU banner. The Garneau Group is now looking to the future with significant investments in e-commerce.
---