Welcome to Cascades!
Cascades opens the doors to three of its Kingsey Falls plants! Discover how Cascades' sustainable development values and practices have led it to become Canada's leading collector of recyclable papers and tissue papers manufacturer. Offered seven days a week by the Parc Marie-Victorin.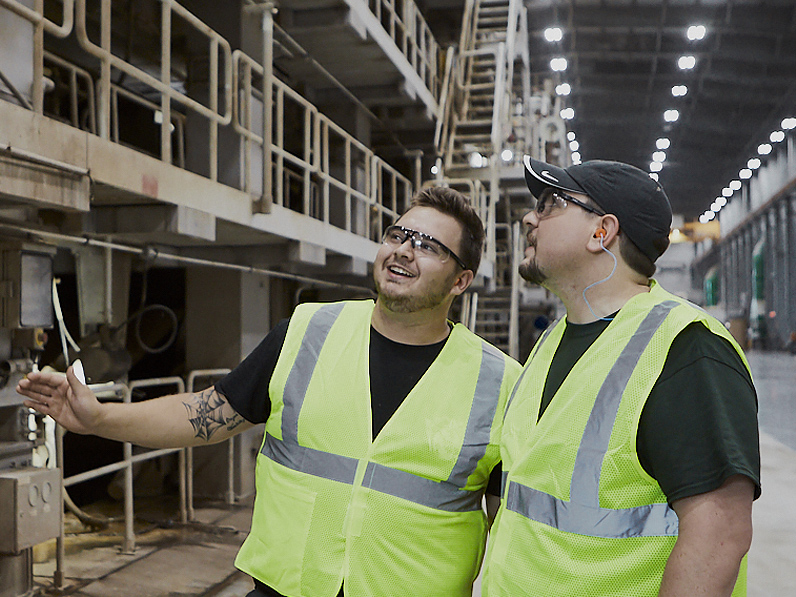 Our Plants in Action
Take advantage of this rare opportunity to visit a plant in full production mode.
Through our guided tours, you'll learn all about our company's products, manufacturing processes, environmental practices and history. Please note that tours are offered in French only.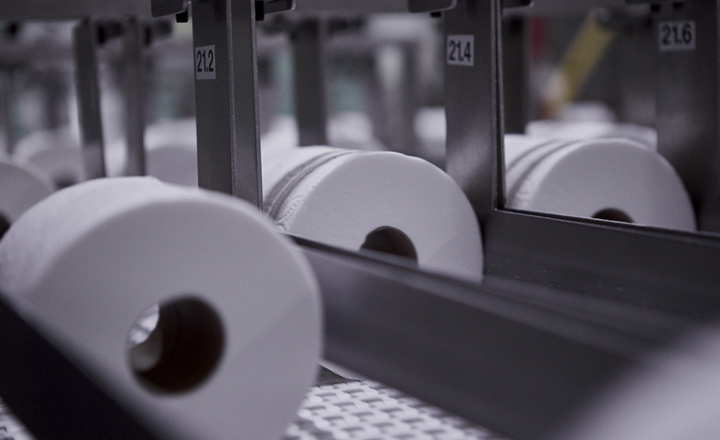 Cascades Tissue Group
This unit produces paper hand towels, paper towels, bathroom tissue, facial tissue, napkins and wipers. Start your guided visit in an all recycled-furnished space with a multimedia presentation about Cascades's values, philosophy and unique management style. Explore the plant to discover how the different products are made from recycled paper and cardboard.
 
Cascades Containerboard Packaging
This was the first plant to be acquired by the Lemaire brothers, back in 1964. The visitors hall is bedecked with artefacts, archival photos and samples to help you relive the company's history and get a behind-the-scenes look at containerboard production.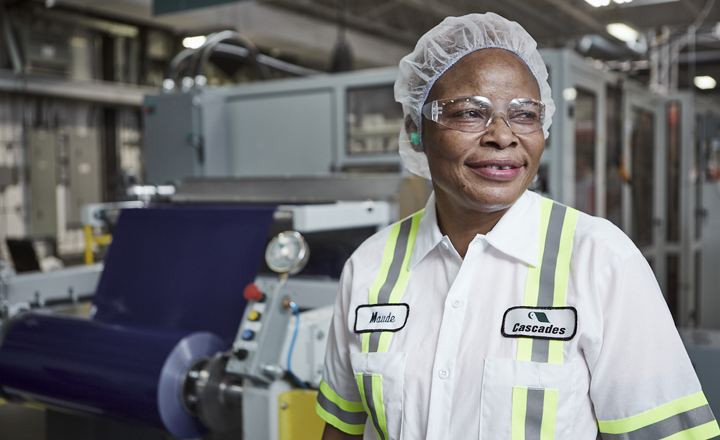 Plastiques Cascades
Did you know that Cascades also makes specialty products from recycled materials? After your tour, we bet you'll start to recognize Cascades products in your own fridge!
 
Public Tours
Offered from July to September by the Parc Marie-Victorin in Kingsey Falls. Visitors meet at Parc Marie-Victorin and receive a guided tour of the chosen plant.
 
Corporate Tours
Offered year round. Our in-house tour guide takes requests from partners, specialty groups, associations and schools, among others, and prepares tours that are specifically geared to the interests and needs of our guests.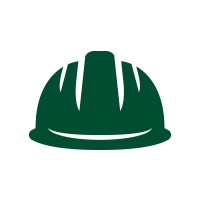 The tours take place in areas of the plant that are in operation. For your safety and that of the workers, you must respect certain safety measures in our facilities.
Tours are 1 hour and 15 minutes to 1 hour and 30 minutes long.
 
Children under six years are not permitted.
 
The tours are not adapted to people in wheelchairs.
 
People who have a pace maker or respiratory problems, people with mobility restrictions, and pregnant women are admitted but must use their judgement regarding their capacity to walk for long periods as well as tolerate heat, noise and odours that may cause some discomfort.
 
For safety reasons, it is not possible to go near certain machines or areas of the plant. In such cases, you must remain in the designated tour corridor at all times.
 
Safety goggles are mandatory inside the plants. We provide each visitor with a pair of safety goggles that we then collect at the end of the tour.
 
The temperature inside the plants can be very high, especially during heatwaves. Be sure to drink enough water, if applicable.
 
Please let us know of any special situation regarding yourself or your group.
 
It is mandatory to wear comfortable closed-toe shoes.
 
Remain with your guide at all times during your tour. He or she will ensure the tour runs smoothly and is responsible for your safety in the event of an emergency.
 
The Plastiques Cascades plant has stringent safety and sanitation measures in place. Goggles, hairnets, beard nets, laboratory coats, shoe covers and hearing protection devices are mandatory. These materials are provided on site. Moreover, jewellery and cellphones are not permitted inside the plants. Visitors will be provided with a locker, which they can lock. Eating and drinking are not permitted inside the plant. A water station will be available to visitors.
 
Hearing protection will be provided.
Contact us
404, Marie-Victorin Blvd
C.P. 30, Kingsey Falls Québec, Canada
J0A 1B0