Give Fibre a New Life
We offer a large selection of converting paper made from post-consumer and post-industrial recycled material, ready for you to give it a new life.
New Cascades EnviroBistroTM paper
Cascades has developed the first and unique 100% recycled natural brown paper in North America for use in food service disposable packaging.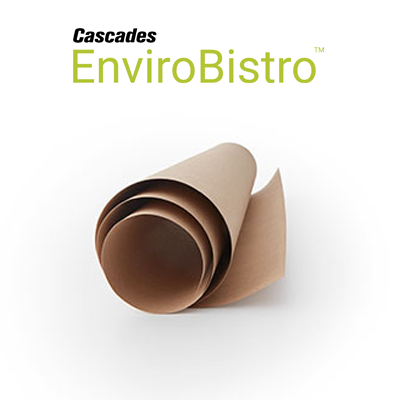 Cascades EnviroBistroTM
Cascades EnviroBistroTM is a sustainable and reliable alternative to virgin or partially recycled paper. It is made from 100% recycled fibers, 70% which is post-consumer, and its natural brown color conveys an environmentally friendly appeal.
Contact us to learn more or receive a quote.