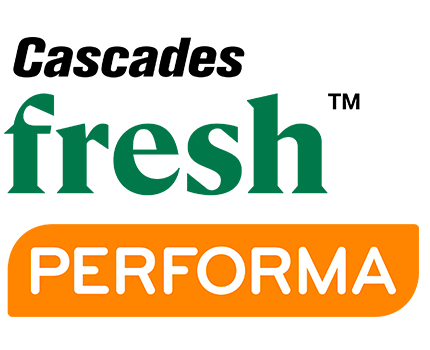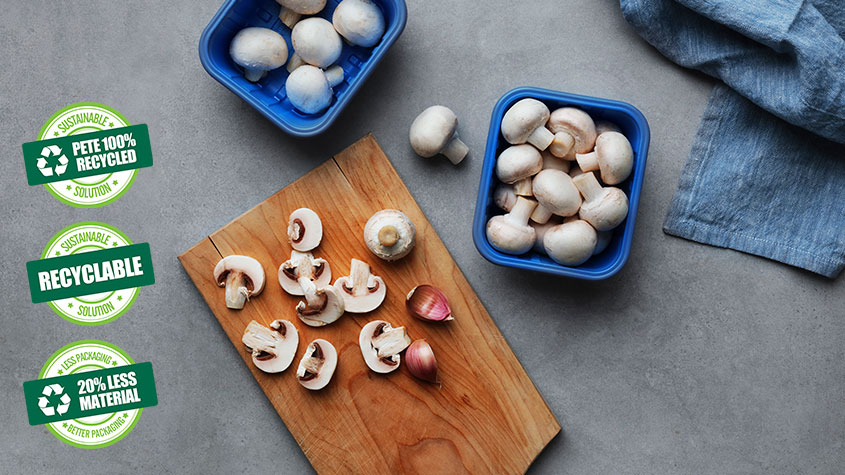 Get the performance you desire while reducing your environmental impact with our recycled low-density PET tray.
This tray is lighter than other packaging on the market, yet it provides the same performance while meeting the stringent demands of the packaging process and lightening your environmental footprint.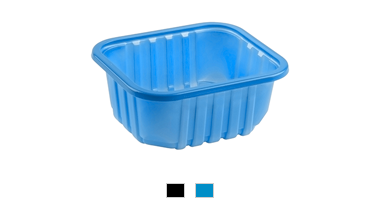 8 OZ 235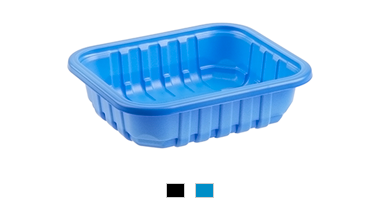 4 OZ 150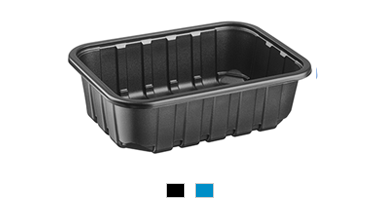 16 OZ 225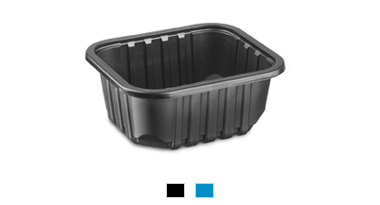 8 OZ 235
1/4

Reduced Environmental Impact
Using Cascades' proprietary LDPET technology in the manufacturing process makes this tray 20% lighter than comparable trays, while maximizing its rigidity.

Optimized Operations
This tray is engineered for wrapping with stretch film, thanks to its pliable edge, which prevents damage to wrapping equipment and reduces the risk of film tear.
More Features
Wide Selection
Available in various sizes and colours.
Guaranteed Compliance
Made from materials compliant with FDA and Health Canada requirements
Made in Safe Quality Food certified facilities that meet the highest standards of the food industry.
Local Manufacturing
Discover our complementary products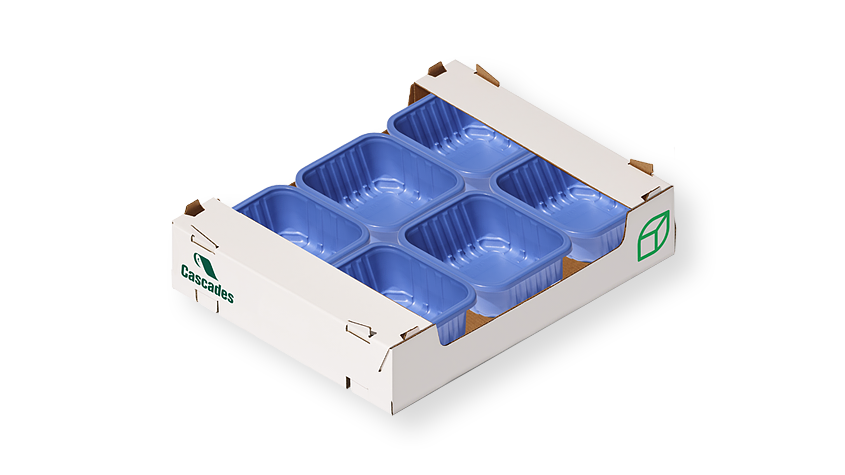 Corrugated trays
Choose our corrugated trays to transport your LDPET containers the entire length of your supply chain, ensuring that your produce reaches its destination in perfect condition.
Contact us to learn more or receive a quote.