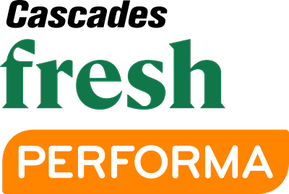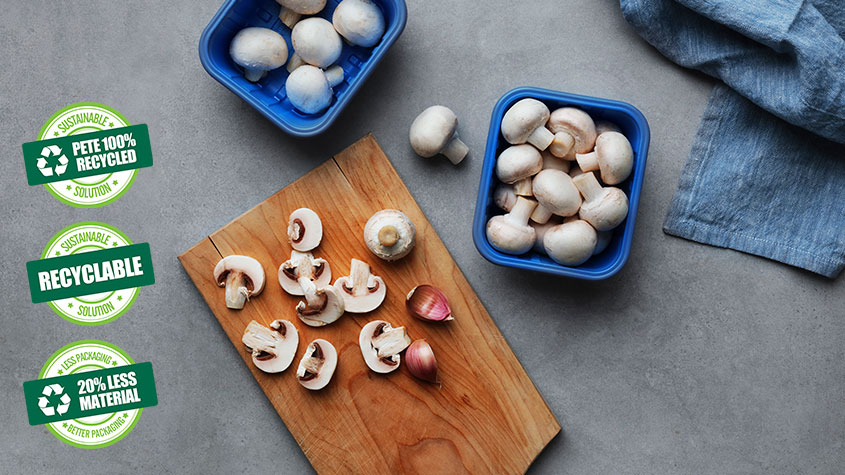 This sustainable tray for fresh produce is made from 100% recycled and recyclable low-density PET (LDPET).
It is lighter than other packaging on the market, yet it provides the same performance while meeting the stringent demands of the packaging process.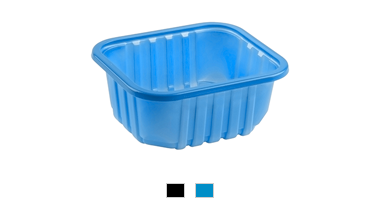 8 OZ 235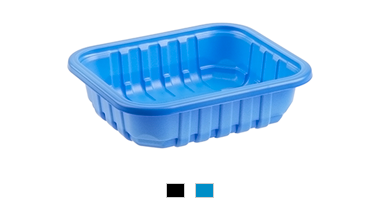 4 OZ 150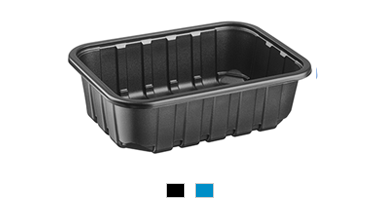 16 OZ 225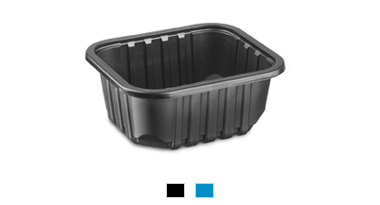 8 OZ 235
1/4

Reduced Environmental Impact
Its design maximizes its rigidity while using the least material possible; the use of recycled LDPET in its production reduces the weight of the tray.

Optimized Operations
This tray is engineered for wrapping with stretch film, thanks to its dull edge which prevents tears and equipment breakages.
Advantages
Customizable Packaging
Available in various sizes and colours (blue and black) and can be customized by embossing to effectively meet your specific needs
Guaranteed Compliance
Made from materials compliant with FDA and Health Canada requirements
Our facilities are SQF (Safe Quality Food) certified and meet the highest standards of the agrifood industry.
Local Manufacturing
This packaging solution is proudly made in Canada.