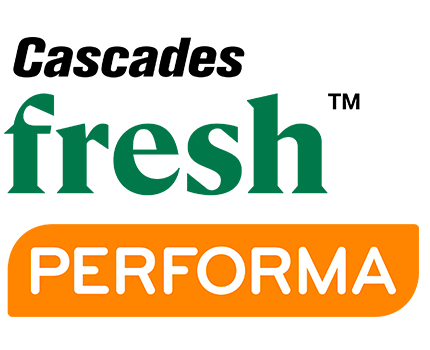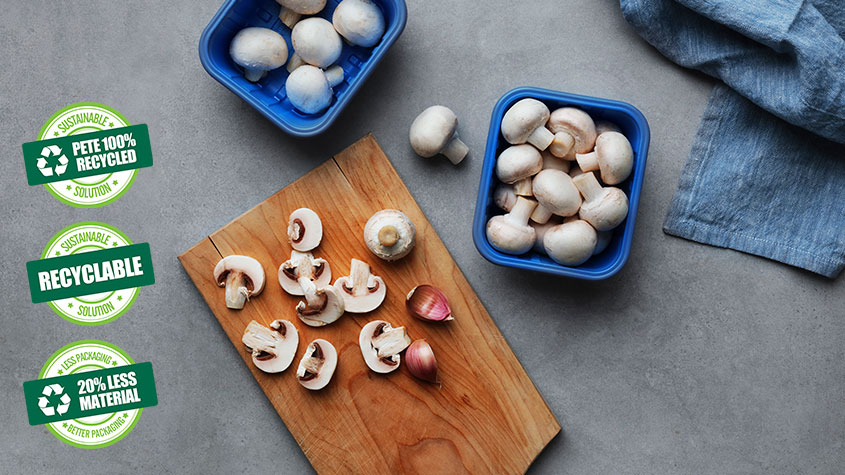 Get the performance you desire while reducing your environmental impact with our recycled low-density PET tray.
This tray is lighter than other packaging on the market, yet it provides the same performance while meeting the stringent demands of the packaging process and lightening your environmental footprint.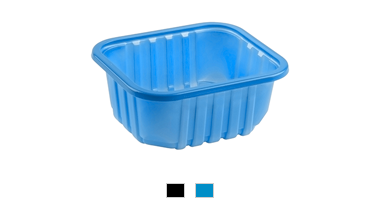 8 OZ 235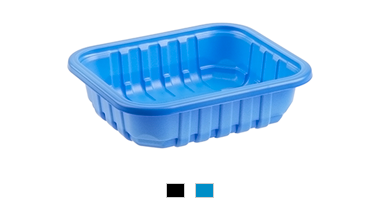 4 OZ 150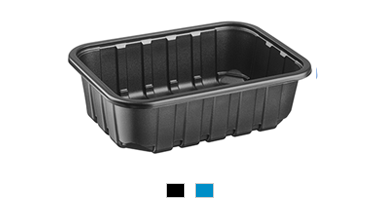 16 OZ 225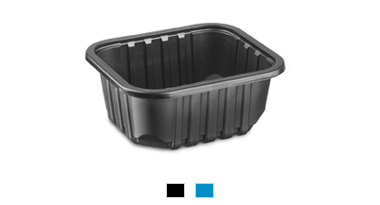 8 OZ 235
1/4

Impact environnemental réduit
L'utilisation de la technologie LDPETE unique à Cascades dans sa fabrication rend cette barquette 20 % plus légère que des barquettes comparables, tout en maximisant sa rigidité.

Opérations optimisées
Cette barquette est optimisée pour l'emballage avec pellicule étirable grâce à ses rebords flexibles qui n'endommagent pas les équipements d'emballage et réduisent les risques de déchirures.
 
Autres caractéristiques importantes
Vaste gamme
Disponible en différents formats et couleurs.
Conformité assurée
Faite de matières conformes aux exigences de la FDA et de Santé Canada.
Fabriquée dans nos installations certifiées Safe Quality Food (SQF) qui rencontrent les plus hauts standards de l'industrie agroalimentaire.
Fabrication locale
Fièrement fabriquée au Québec.
Discover our complementary products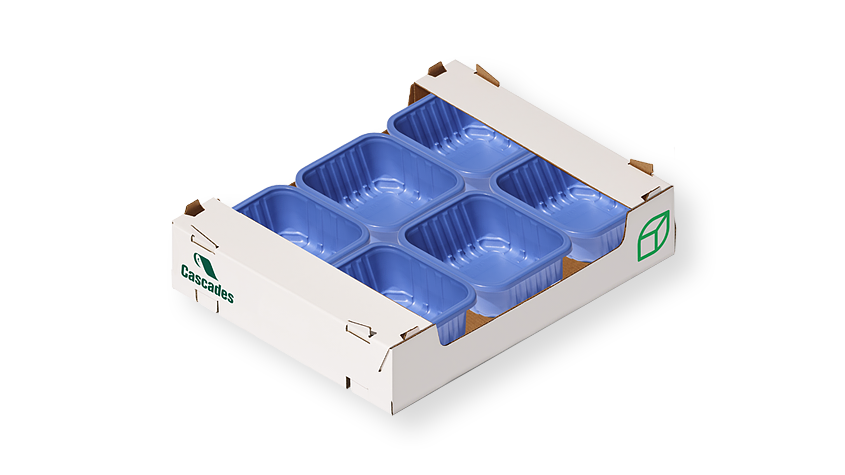 Corrugated trays
Choose our corrugated trays to transport your LDPET containers the entire length of your supply chain, ensuring that your produce reaches its destination in perfect condition.
Contact us to learn more or receive a quote.