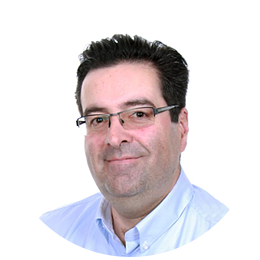 Vice-President, Corporate Development
 
---
Cumulating over 25 years of experience in project management, acquisition, divestiture, financing and business development, Riko acts as Vice-President, Corporate Development, since August 2019. His role is to support Cascades' development by managing business acquisition and divestiture activities, by participating in strategic projects, and by defining the most efficient strategic and tactical path for Cascades in its existing markets and new business segments.
After working for almost 15 years in the banking industry, he joined Cascades in 2012 as Director, Investor Relations and Business Strategies, before acting as Vice-President, Finance and Administration for a division of Cascades.
Riko holds a bachelor's degree in mathematics (actuarial concentration). He is a Chartered Financial Analyst (CFA) charterholder, and a former associate of Society of Actuaries (ASA). He is also the proud father of two young adults.
---