From the recovery of materials to their transformation into new products, Cascades closes the loop of the circular economy.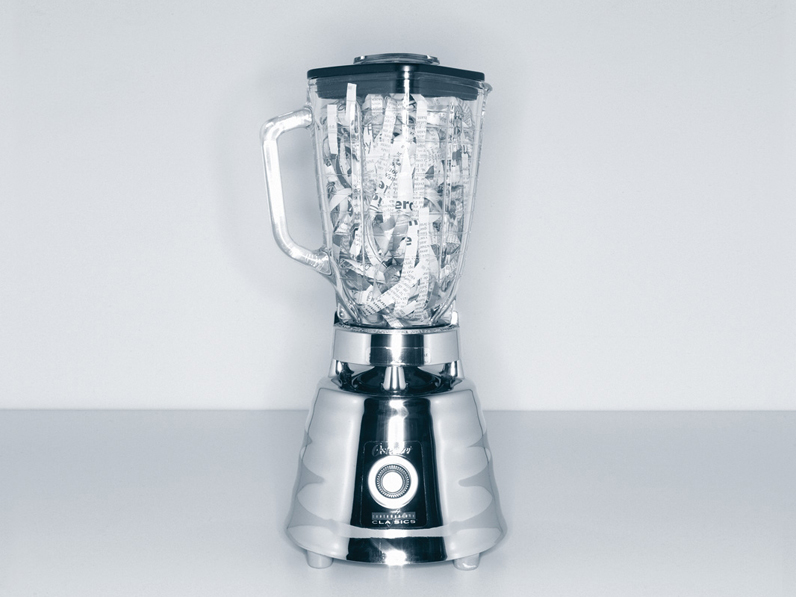 A Forward-thinking Vision
Believe it or not, our first recipes for recycled paper were tested... in the family's kitchen blender!
Even before founding Cascades, the Lemaire family already shared a deep conviction: reuse, recover and recycle for the good of the environment and society.
 
1.5
million tonnes of material recovered
by Cascades Recovery + in 2021
2.1
million tonnes of recovered fibre used in our products in North America in 2021
14,207
tonnes of recycled plastics
used in our packaging in 2021
What Is the Circular Economy?
According to the Ellen MacArthur Foundation, "looking beyond the current take-make-waste extractive industrial model, a circular economy aims to redefine growth, focusing on positive society-wide benefits. It entails gradually decoupling economic activity from the consumption of finite resources, and designing waste out of the system".
 
Companies in the Business of Recycling
The operations of many companies depend on the materials found in recovery bins. Cascades is one of them.
By carefully sorting your recyclables, at home and at work, you're doing your part to provide many businesses with the quality materials they need for their products. Every little bit counts!
At Cascades, recycled paper, cardboard and plastics get a second life in that they are used to make all kinds of new products.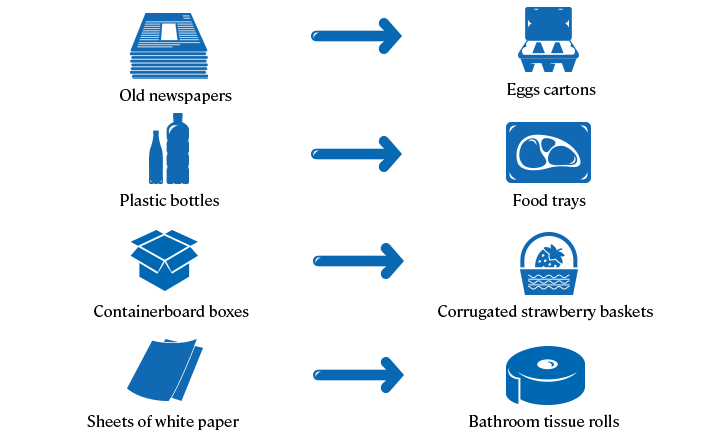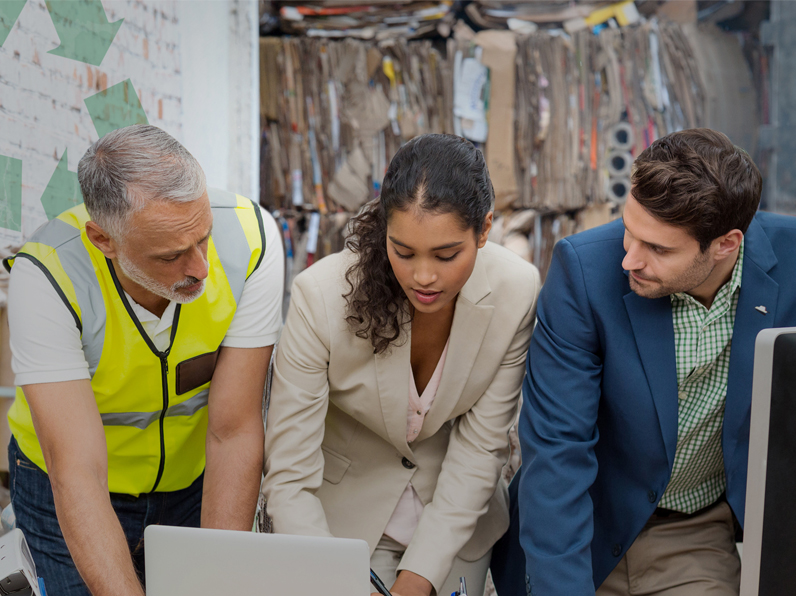 Cascades Recovery+
The largest fibre recovery company in Canada, Cascades enables its partners to move toward their environmental responsibility goals.
Its Cascades Recovery+ division specializes in residual materials by offering customized sustainable solutions.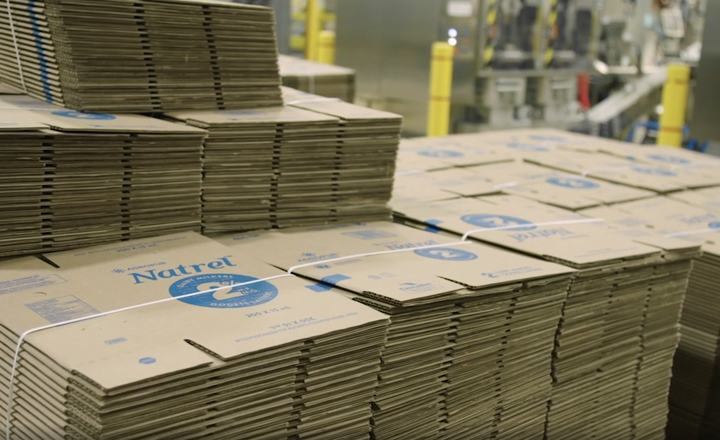 Agropur
A program developed by Agropur, with Cascades' support, will give a second life to most of the industrial waste generated by Agropur's Canadian plants.
 
Costco
By recycling some of its packaging with Cascades, which uses it to make new products, Costco is able to significantly reduce its GHG emissions.


 
Sustainably Managed Forests
By purchasing 100% responsible fiber, Cascades reduces the overall pressure on forests and other natural resources.



Our procurement
Our Products Respectful of Nature
At Cascades, we place a high value on the materials found in the recovery bins because the manufacture of our products depends on them.

Discover our products
Des forêts gérées durablement
En achetant 100% de fibres responsables, Cascades diminue la pression globale sur les forêts et sur d'autres ressources naturelles.
 
Nos produits, le fruit du recyclage
Chez Cascades, nous accordons une valeur inestimable aux matières retrouvées dans les bacs de récupération, car la fabrication de nos produits en dépend.