Adopt the Softest of the Family
Cascades Fluff® includes all our consumer bathroom tissue. It is the softest of the family.
 
Our Bathroom Tissue Cascades Fluff®
Our Paper Towels Cascades Tuff®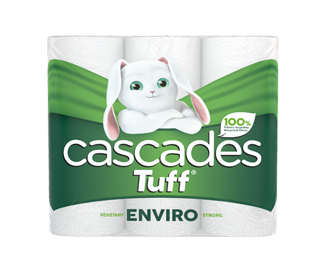 Cascades Tuff® Enviro
A product that contains 100% recycled fibre, is gentle on the environment, and is strong and absorbent : the perfect combination.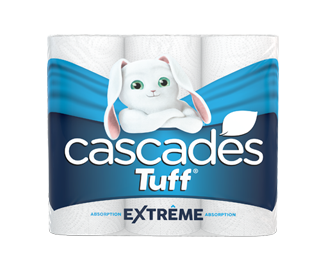 Cascades Tuff® Extreme
This line of paper towels is the strongest of the family. They were designed to do more for you, and for the environment, every day!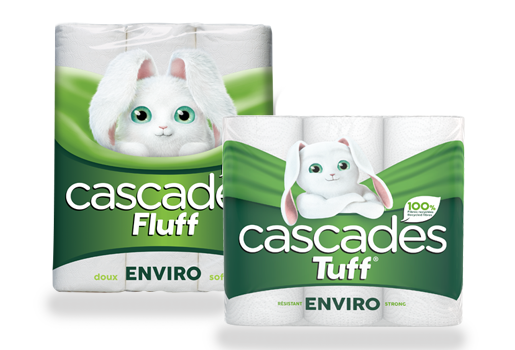 Fundraising Program
Have a fundraising activity planned and looking for an original, innovative tool? Give your project or cause a boost with Cascades Fluff & TuffTM Enviro!
 
The FluffTM and TuffTM Blog
The Cascades Fluff & TuffTM website offers a wealth of articles written to facilitate the understanding of the brand. Take the opportunity to learn more about your favorite bunnies, find tips for the family and discover many DIY projects for kids. Go take a look!
 
Your Questions, our Answers
Want to know if it's possible to buy the FluffTM and TuffTM stuffed animals? Where can you buy our tissue products? For the answers to your questions, see the FAQ section of our Cascades Fluff & TuffTM website.


 
Contact us
Please do not hesitate to contact us with any questions, comments or suggestions you may have.

Contact us