Fresh and Eco-friendly Food Packaging Ideas
Showcase your products in our high-performance food packaging made from recycled material.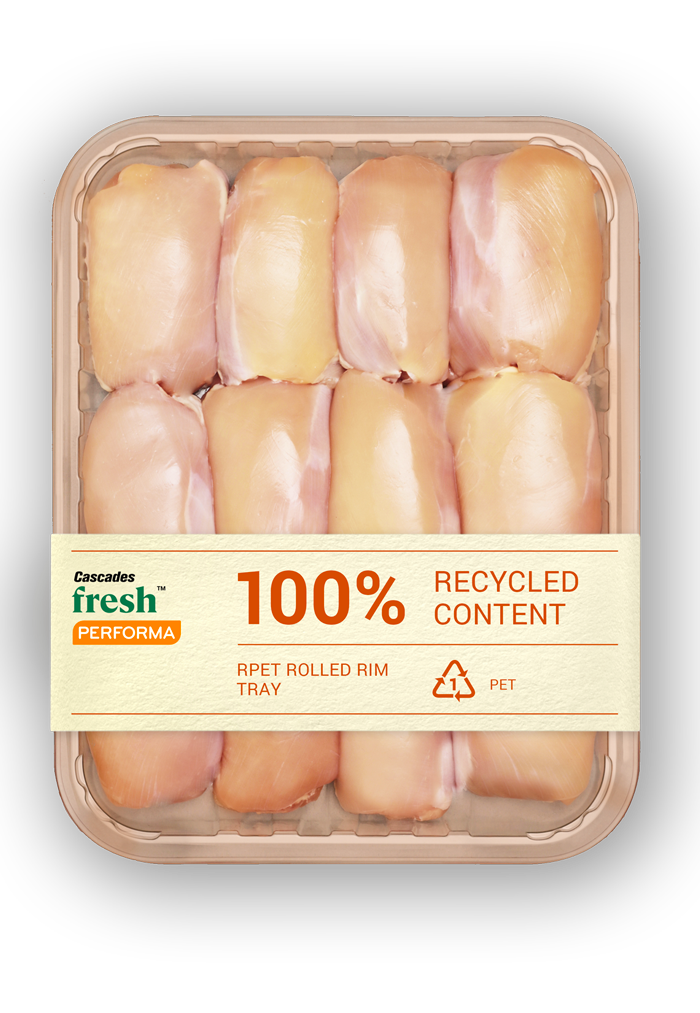 Cascades enhances its line of eco-friendly packaging with an innovative recycled material solution
The 100% recycled PET composition of this tray and its optimized design make it a leading alternative to hard-to-recycle food packaging.
Contact us to learn more or receive a quote.