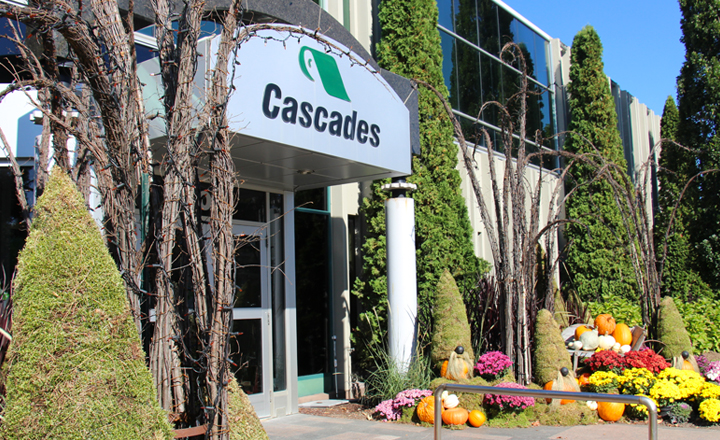 Cascades Head Office – Kingsey Falls
404, Marie-Victorin Blvd
Kingsey Falls, Québec, Canada
J0A 1B0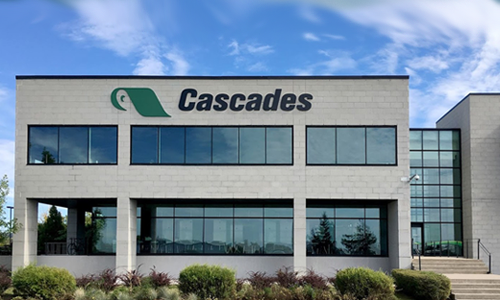 Cascades Containerboard Packaging
1061, Parent St.
Saint-Bruno-de-Montarville, Québec, Canada
J3V 6R7
Map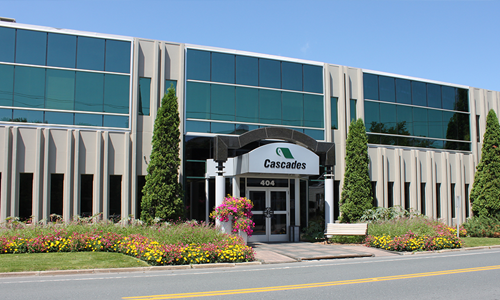 Cascades Specialty Products Group
404, Marie-Victorin Blvd
Kingsey Falls, Québec, Canada
J0A 1B0
Map    
We listen before taking action
Media
Hugo D'Amours
Vice-President, Communications, Public Affairs and Sustainability
404, Marie-Victorin Blvd
Kingsey Falls, Québec, Canada J0A 1B0
Investor Relations
Jennifer Aitken, MBA
Director, Investor Relations
404, boul. Marie-Victorin
Kingsey Falls, Québec, Canada J0A 1B0
Suppliers
Cascades relies on the support of its suppliers to continuously create value for our customers. Do you have any questions or would you like more information about your invoicing? Do not hesitate to contact us.
 

  Service Portal
 
Donations and Sponsorships
Cascades fulfills its role as a responsible citizen by aligning with environmental and social causes and by encouraging the human and economic development of the communities.
 
Internships and Careers
Do you want to reveal your potential? Take a look at our offers and send us your application.
 

Any questions?
Contact us!
 
Cascades strives to preserve its enviable reputation, which rests on the exemplary conduct of its employees, suppliers and partners.

Eco-friendly Packaging Solutions
We use the hidden potential of the resources around us to offer packaging solutions that exceed your needs. Are you a current or potential customer? Please contact us.
 

Hygiene and Tissue Solutions
Cascades offers hygiene and tissue paper solutions designed for your residential, commercial or professional needs. Are you a current or potential customer? Please contact us.
 
Cascades Transport
The goal of Cascades Transport is to provide its business partners with the best terms, conditions and services on the market.
 

Cascades CS+
Consolidating our five key services definitely sets us apart from the competition. Our multidisciplinary team of Cascades CS+ experts knows how to find innovative ways to solve your various production challenges.
 

Cascades Recovery+
Cascades is your strategic partner for all your recycling needs.
 
Is there something you want to tell us? Don't hesitate, your comments and questions are welcome.