---

At Cascades, sustainability is in our DNA. Nearly 60 years ago, long before the environment was a concern, our company became a pioneer in the circular economy by making products from recycled materials.
True to its values and eager to help its customers reduce their environmental footprint, Cascades continues to make headway in terms of sustainable development with the launch of its fourth plan setting bold objectives for 2021–2025. This plan is based on renewed and updated targets in response to the advances of recent years and the new and growing challenges faced by our societies and our planet.
With and for our partners, we continue to uncover the full potential of materials, people and ideas. As pioneers of the past and future, we always have our sleeves rolled up for the benefit of sustainable development. We continue to think big, do more and to bring the circular economy to life – that's our formula for driving positive change.
 
Our Ambition Statement
DRIVING POSITIVE CHANGE, bringing the circular economy to life through our RESPECT FOR THE PLANET commitments, backed by our experience in R&D and SOLUTION-DRIVEN innovation, and enabling our customers to reduce their footprint by using our value-added eco-friendly products and services. Move forward in a COMMUNITY-MINDED way by engaging positively with our communities, continually FOCUSING ON PEOPLE and their well-being through a health, safety and diversity culture for all our Cascaders.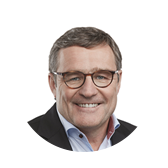 Mario Plourde
President and Chief Executive Officer
 
---
---

Cascades : looking to the future
Leading a forward-thinking company with more than 50 years of green innovation is a tremendous responsibility that I strive to fulfill while remaining true to the convictions of my predecessors and looking to the future.
Although Cascades is known as a model for sustainable development, this enviable position cannot be taken for granted. The issues linked to the planet, prosperity and the well-being of our employees and the communities in which we operate are greater than ever and must be at the forefront of our thoughts, goals and efforts.
Our desire to raise the bar for social responsibility and play a positive leadership role in the entrepreneurial landscape drives us to constantly push the limits, rethink practices and question habits.
Cascades was a pioneer in 2010 with its first sustainable development plan. Since then, many companies in our industry have followed suit. Now that its many advantages and tangible benefits are recognized, no one questions the relevance of a sustainable development plan in entrepreneurial management.
The fact that this initiative, once considered inconsequential, has become an essential practice, gives us more hope than ever for the future.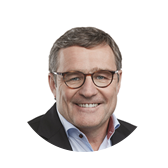 Mario Plourde
President and Chief Executive Officer
 
---