Our Procurement Center of Expertise (COE) is dedicated to our customers.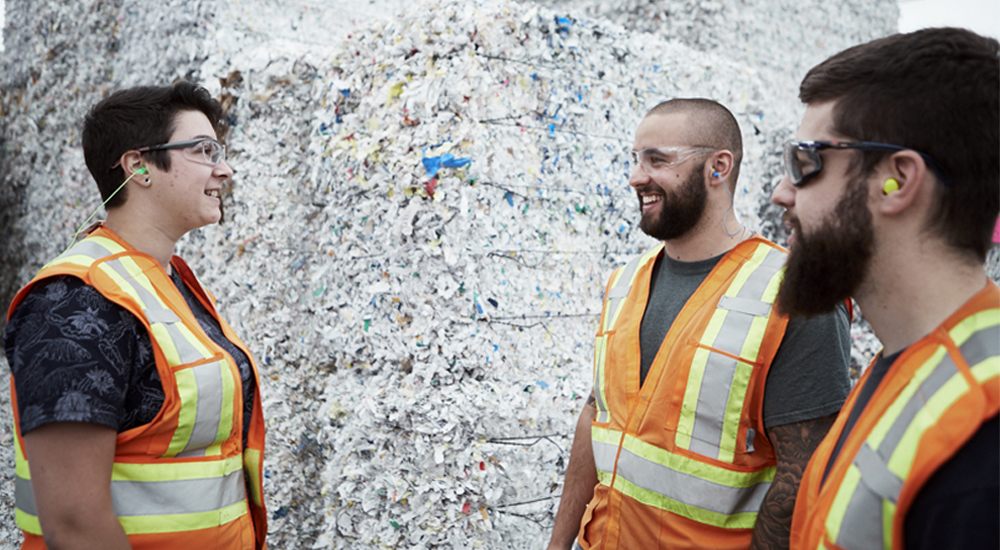 Relations With Our Suppliers
Through personalized and mutually beneficial partnerships, we rely on the support of our suppliers to continuously create value for our customers. Suppliers have to communicate directly with our Procurement Center of Expertise (COE), which centralizes all sourcing projects (RFQ, RFP) and helps optimize our supply chain. In addition, we now use the Ariba network to simplify our process.
Sourcing Policy
The purpose of this Policy is to establish and communicate Cascades' principles and expectations regarding the sourcing of goods and services that fall under the Procurement Function's Scope, while achieving the best overall value for Cascades through service, quality, and total cost. This Policy is complimented by clear and comprehensive guidelines related to the management and execution of the Procurement Function at Cascades.

  Sourcing Policy  (1.7 Mo)
Sustainable Procurement Program
The objective of this program is to enable Cascades to work with suppliers who share the same values as it regards respect for the environment, respect of workers and the community responsibility for its products and services and the transparency of its governance.
Procurement Practice
cascades.ecovadis.com   

  EcoVadis program  (1.3 Mo)
Information For Our Suppliers
Convenience and Specialty Chemicals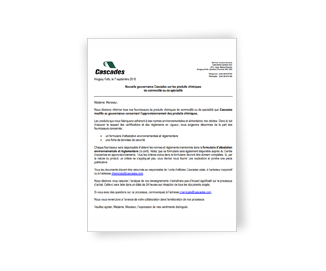 Cascades' New Governance for Chemicals
Cascades' new governance in supply of convenience and specialty chemicals.

  Governance for chemicals
  (0.2 Mo)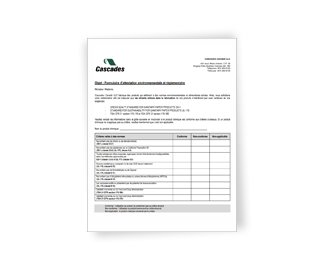 Environmental and Regulatory Attestation Form
Please complete the information in the following table by indicating whether the chemical product complies with the above criteria.

  Attestation form
  (0.2 Mo)
Contact us
Cascades Procurement Center of Expertise (COE)
9500, Illinois av. Brossard, Québec Canada J4Y 3B7