Cascades pays particular attention to nurturing its most valuable asset: its people.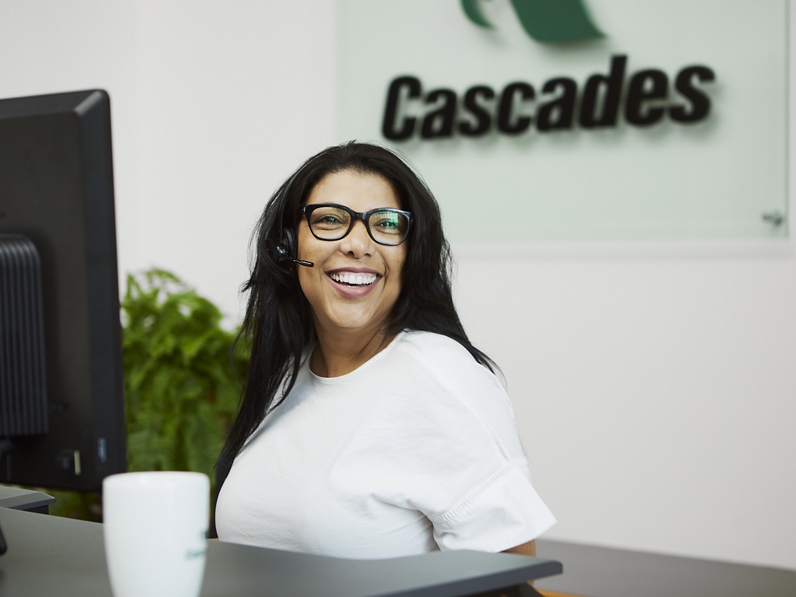 Our Employees, Our Most Valuable Resource
We strive to build employee engagement and pride.
At Cascades, employees can reach their full potential and flourish in a work environment that offers career opportunities to satisfy their ambitions.
 
Healthy employees
Cascades is proactive in keeping its employees healthy throughout their careers until retirement. We invest in prevention and awareness-raising to encourage employees to adopt healthy lifestyles and promote sustainable improvement in their health and well-being. This is the main objective of our Health Management Centre of Expertise.
In addition to targeting 100% of its employees being committed to a preventive health and wellness approach, Cascades organizes sports challenges, nutrition webinars and ensures the ergonomics of its employees' workspaces.
A safe environment
We believe that health and safety must be based on a culture of prevention that promotes the interdependence and accountability of all employees. We provide awareness-raising and training to promote this culture and develop tight-knit teams, which create strong safety nets through their individual and collective efforts.
And it works! Thanks to everyone's efforts and to those of the health and safety experts in each unit, our OSHA frequency rate has decreased by 83% since 2002. We now have a new ambitious target to motivate us to go even further, as we believe that this issue requires constant attention and continuous improvement.
Why Work at Cascades?
Find out how Cascades' values and practices meet the personal and professional expectations of its employees.
---
Work at Cascades