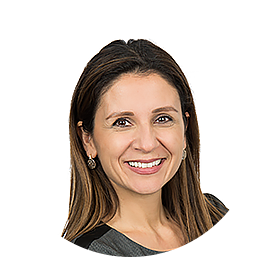 Cofounder and Chief Financial Officer,
Nomad Royalty Company Ltd.
 
---
Montréal (Québec) Canada
Director since 2019
Independent
Committees : Audit and Finance; Corporate Governance and Nominating
Elif Lévesque is one of the founders and Chief Financial Officer of Nomad Royalty Company Ltd since April 2020. From June 2014 until February 2020 she was Chief Financial Officer and Vice-President Finance of Osisko Gold Royalties Ltd. Prior to this, Ms. Lévesque was Vice President and Controller of Osisko Mining Corporation and contributed to the finance function at Osisko since 2008. Ms. Lévesque has over 20 years of experience with Canadian and U.S. listed companies, including 18 years with leading intermediate gold producers (Cambior Inc. 2002-2006 and Iamgold Corporation 2006-2008). She is a member of the Audit and Finance Committee and of the Corporate Governance and Nominating Committee of the Corporation. Ms. Lévesque is a member of the board of directors of G Mining Ventures Corp. She is a member of the Ordre des Comptables Professionnels Agréés du Québec, holds an MBA from Clark University (Massachusetts, USA) and has an ICD.D designation. She is a fundraiser for the Centre des Femmes de Montréal. Ms. Lévesque was the winner in the category "Financial executive of a small or medium enterprise" in the 2018 Aces of Finance competition held by FEI Canada, Québec Section and was named as one of the "Top 100 global inspirational women in mining", 2018 edition of Women in Mining in the UK.
---