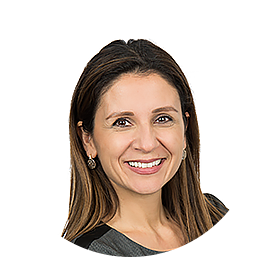 Cofounder and Chief Financial Officer,
Nomad Royalty Company Ltd.
 
---
Montréal (Québec) Canada
Director since 2019
Independent
Committees : Audit and Finance; Corporate Governance and Nominating
Seasoned and renowned financial leader Elif Lévesque has acquired over 20 years of experience in finance, treasury and strategic management in public companies. She is one of the founders and Chief Financial Officer of Nomad Royalty Company Ltd., a precious metals royalty company.
Elif sits on the Board of Directors of of Gold Terra Resource Corp. and also serves as Chair of its Audit Committee. Recognized as a 2018 Ace of Finance by FEI Canada's Quebec Chapter, she is an accomplished manager with an excellent results-oriented track record.
Elif has a bachelor's degree in economics from the Middle East Technical University and an MBA from Clark University. She is a member of the Quebec CPA Order and a graduate of the Institute of Corporate Directors.
---