Cascades is currently proceeding with the conversion of the Bear Island site in Ashland, Virginia. The new machine will produce high-quality, lightweight, 100% recycled linerboard and medium (fluting paper) for the North American market.
Bear Island Project, Virginia
Start-up date: 1st Quarter 2023
Annual production capacity targeted: 465, 000 tons
Join the adventure
Over 100 positions have been filled to date.
 
A new range of lighter XP papers
The new line of Cascades XP linerboard manufactured in Bear Island will provide a full range of lighter weight grades (16 lb to 36 lb) to complement Cascades' current line of regular and heavyweight grades. Made from 100% recycled fiber, these new containerboard grades will provide the same consistency and reliability for high-speed quality converting.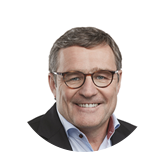 "This project is in line with the goals of our strategic plan which include, among other things, investing in our core sectors of packaging and tissue through modernization, and expanding our geographical footprint. In addition to the paper machine that is particularly well suited for conversion, the Bear Island site is strategically located for raw material sourcing and logistics."

Mario Plourde
President and Chief Executive Officer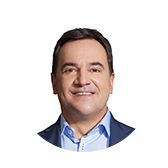 "The Bear Island site has several advantages including access to an experienced workforce with expertise in paper making. Moreover, the site provides a platform for continued growth through downstream converting capacity. It will also allow us to better serve our customers and expand our market share by increasing our capacity."

Charles Malo
President and Chief Operating Officer
Strategic geographic location
The geographic positioning of this plant will strengthen Cascades' presence in the United States, allowing it to increase the competitiveness of its assets and offer our customers an even more diversified product offering.
Cascades, a world of possibilities!
We explore the full potential of materials, people and ideas. We are a source of possibilities
Transforming a plant to give it a second life
Transforming a plant to give it a second life is the challenge we set ourselves in Bear Island, Virginia. Visit the site and see how our team of Cascaders push their limits day after day to complete this major project.
Families that left Quebec for Virginia
Four Cascaders left Quebec in the summer of 2021 with their spouses and children to settle in Virginia. Their mandate is to see the Bear Island plant project through to the start of production.