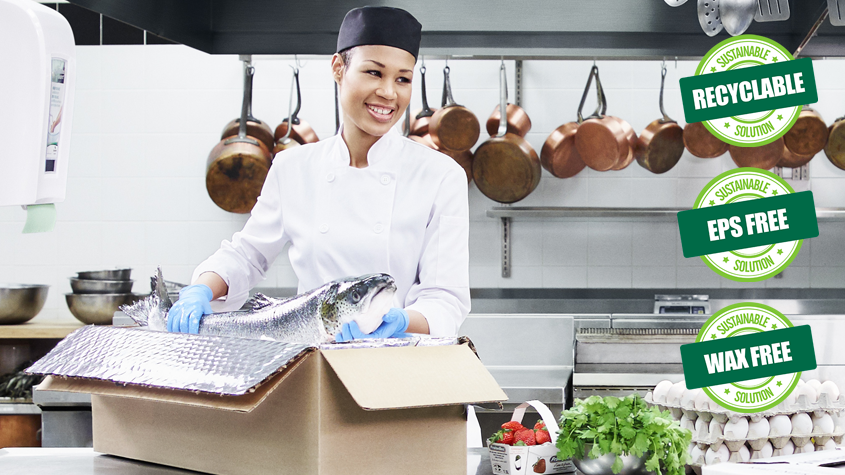 Reliability you can trust.
Sustainability you can feel good about.
When it comes to effective eco-friendly insulated solutions, think inside the northbox ocean.
Making the switch to sustainable packaging has never been easier. northbox ocean insulated containers are recyclable, simple to use, leakproof and FDA-compliant for direct food contact. Now you can safely ship fresh products in sustainable packaging that works as hard as you do.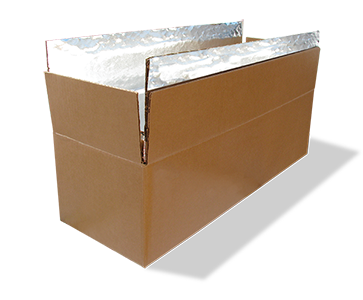 Écoresponsable
Remplace efficacement les emballages non recyclables
Recyclable en une seule étape : déposez simplement dans le bac de récupération
Réduit les déchets : les emballages recyclés participent à l'économie circulaire
Livrée à plat : facilite l'entreposage et réduit l'empreinte écologique liée au transport
Aucun sac de plastique requis

Fiable
Maintient la température idéale pour assurer la fraîcheur des produits
Facile à utiliser et à intégrer à votre processus opérationnel
Isolant intérieur étanche breveté qui convient parfaitement au transport de produits sur glace
Boite extérieure à l'épreuve de l'eau qui protège contre l'humidité
Quantité réduite de dommages liés au transport et à la manutention
Isolant haute performance
L'isolant intérieur en un morceau fabriqué de carton recyclé laminé avec un film réfléchissant garantit la fraîcheur des aliments et l'étanchéité de la boîte.
Boite recyclée et recyclable
La boite extérieure est recyclable puisque sa barrière à l'humidité est à base d'eau et non de cire.
Robuste et Fiable
Depuis 2010, la northbox ocean est une solution reconnue sur le marché pour la fraîcheur des produits livrés et son écoresponsabilité
Contact us to learn more or receive a quote.