Protecting the environment is in Cascades' DNA, which is why its partnership with the David Suzuki Foundation only makes sense!
---

The company has been honouring this partnership since 2016 by supporting the Foundation in its mission to protect nature's diversity and the well-being of all life. This is a concrete way of further expanding our civic action and its positive impact on the planet.
 
---
Sustainable Partners Since 2016
Together, Cascades and the David Suzuki Foundation organize awareness activities and campaigns. To celebrate the launch of this partnership, David Suzuki, Laurence Packer and Lorraine Johnson hosted a conference in Toronto that attracted upwards of 300 participants from various backgrounds.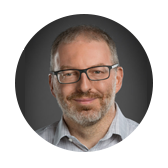 Karel Mayrand
General director of the David Suzuki Foundation for Québec and Atlantic Canada
"The company is among the few Canadian players that have a good reputation for environmental performance and that share our values with regard to environmental protection."
Working Together for Environmental Education
o Cascades had the privilege of hosting David Suzuki at our Ottawa sorting centre for an educational session on recovery, recycling and climate change. The session was held with about forty students and teachers from the EcoSchools Canada network. It was the perfect occasion for reflecting on the environmental impact of our consumption habits.