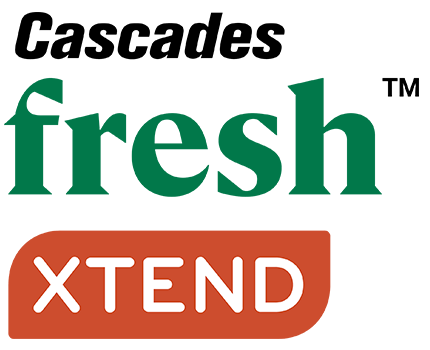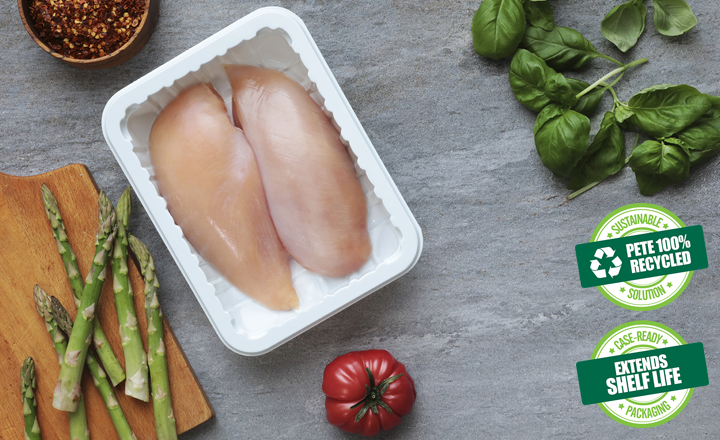 Reduce food waste with the Cascades Fresh XTEND

TM

 barrier tray made of 100% recycled PET.
Our Cascades Fresh XTENDTM solution can be used in perfect combination with our barrier films and absorbent pads to create a modified-atmosphere packaging (MAP) system providing optimal and extended shelf life.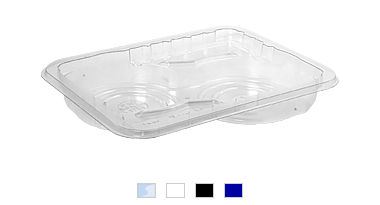 3S 2DP 125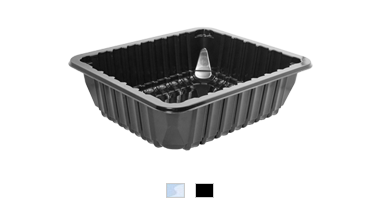 8 SS 300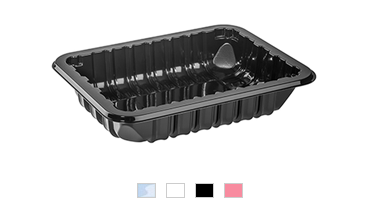 3 SS 170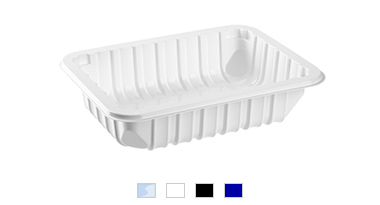 3 SS 200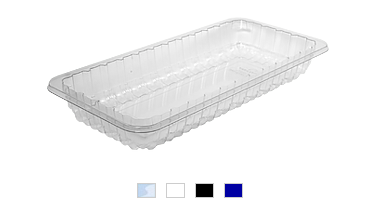 7 SS 170
1/5

Impact environnemental réduit
L'utilisation de matières 100 % recyclées post-consommation dans la fabrication de cette barquette, comparativement à celle faite de matières vierges, résulte en un impact favorable sur les indicateurs environnementaux suivants :

- 40 % moins d''impact sur les changements climatiques;
- 78 % moins de ressources non-renouvelables utilisées dans sa fabrication.

Opérations optimisées
Conçue pour l'automatisation, elle s'intègre aisément à vos équipements.

Comme elle est une solution complète d'emballage, elle facilite la gestion de vos inventaires.
Autres caractéristiques importantes:
Vaste gamme
Disponible en différents formats et couleurs.
Peut être prétamponnée pour répondre parfaitement à vos besoins particuliers.
Sécurité alimentaire
Faite de matières conformes aux exigences de la FDA et de Santé Canada.
Fabriquée dans nos installations certifiées Safe Quality Food (SQF) qui rencontrent les plus hauts standards de l'industrie agroalimentaire.
Fabrication locale
Fièrement fabriquée au Québec.
Discover our complementary products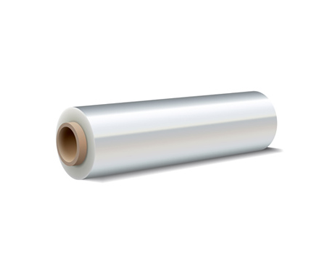 Films d'emballage
Nos films se combinent parfaitement à nos barquettes pour vous offrir des solutions d'emballage complètes.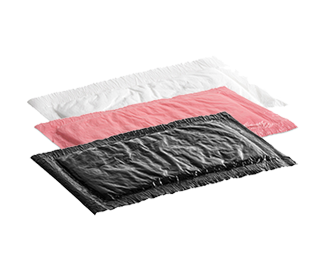 Tampons
Nos tampons absorbants sont disponibles en différents formats et couleurs et différents niveaux d'absorption.
Contact us to learn more or receive a quote.