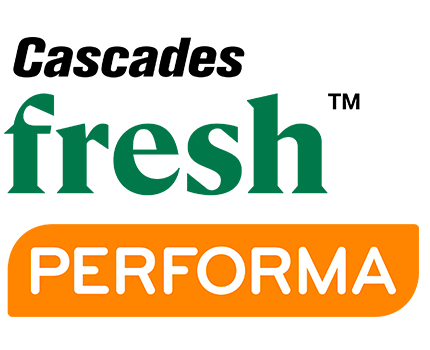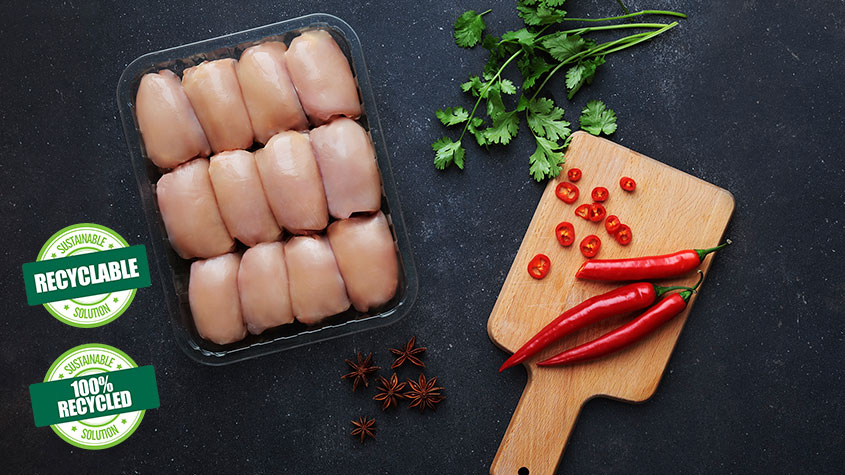 The first tray with rolled rim technology made of 100% recycled PET.

Reduced Environmental Impact
The use of 100% recycled PET in the production of this tray reduces its impact on climate change by 69%, compared to the production of a tray with virgin PET.

Optimized Operations
This RPET tray is designed to work properly on packaging equipment operating at high speed; no change of your equipment required. It is suited for retailers and processors alike.

Perfected Design*
This line of trays has been carefully designed to maximize stiffness therefore minimizing the risk of warping.

With its rolled rim, this tray is perfectly suited for any stretch film overwrap application. Its design prevents film tear, thus reducing potential losses and rewrapping needs.
More features:
Wide Selection
Our tray is available in various sizes and colours.
Guaranteed Compliance
Made from material compliant with FDA and Health Canada requirements.
Made in a SQF-certified facility that meets the highest standards of the food industry.
Local Manufacturing
Contact us to learn more or receive a quote.