Cascades benefits from a solid governance structure for deploying its action plans and working toward its sustainable development targets.
---

Cascades can rely on key resources and seasoned teams of experts for each of the objectives in its Sustainable Development Plan. These people and teams work with Operations to roll out the action plans and reach the targets we set. The company's Sustainable Development team supports these resources, tracks progress closely, and communicates results to the various stakeholders concerned.
All of the objectives of the Cascades Sustainable Development Plan are the responsibility of an employee on the company's Management Committee or who reports directly to a member of this committee.
 
---
Board of Directors Committee
Cascades' Board of Directors has a Health and Safety, Environment and Sustainable Development Committee (HSESD Committee). This committee is in charge of examining the company's policies, standards, practices and programs in the area of sustainable development and climate change, among other things.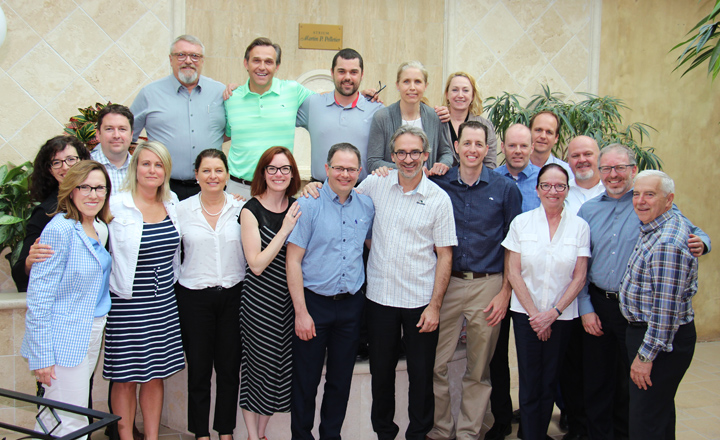 Sustainable Development Advisory Committee
"Ultra Sustainable" is the name of the advisory committee Cascades created to deal with sustainable development issues. This multidisciplinary group, whose mandate is to expand the company's sustainable development leadership, is made up of employees from various sectors.
 
---

Monitoring and Reporting Mechanisms
All Cascades plants in North America are subject to the objectives of the Sustainable Development Plan, whose results are presented using various monitoring mechanisms:
A virtual dashboard to track progress.
Performance tracking posters for plant and office employees.
Strategic discussions and a quarterly review of results by various committees, including the Board's HSESD Committee and Cascades' Management Committee.
Cascades also posts annual updates of its sustainable development plan online.
 
---
Consulting our Stakeholders
Cascades greatly values its stakeholders' opinions in establishing the priorities of its sustainable development approach.
 
Building on Policies
Cascades has clear policies that guide and detail its commitment to generating positive impacts for the planet and its communities.
 
Message from management
At Cascades, our sustainable development efforts are solidly supported by our leaders.