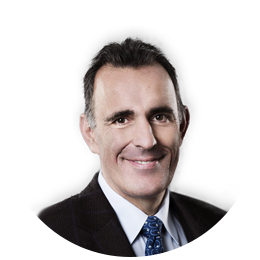 Montréal (Québec) Canada
Director since 2019
Independent
Committees : Audit and Finance; Human Resources
Nelson Gentiletti is a CPA and served as Chief Operating and Chief Financial Officer of Loop Industries, Inc., a technology company listed on the NASDAQ whose mission is to accelerate the shift toward sustainable PET plastic and polyester fiber, from January 1, 2019 until his retirement on February 28, 2021. He is a member of the Audit and Finance Committee and of the Human Resources Committee of the Corporation. Mr. Gentiletti has a broad operational, financing, accounting, mergers and acquisition, as well as strategic planning experience on a global basis, having served as the Chief Financial and Development Officer of Transcontinental Inc., where he worked from November 2011 until December 2018 and contributed to the transformation of the company. He has also served as Chief Operating and Chief Financial Officer of Transat AT Inc. Mr. Gentiletti currently serves on the board of directors and audit committee of Sportscene Group, Inc. since 2006 and sits on the John Molson Business School advisory board. Mr. Gentiletti received his Bachelor of Commerce degree from Concordia University in 1983 and his Graduate Diploma in Public Accountancy from McGill University (Québec) in 1985.
---