Sadly, there are a number of illegal dumps that exist in Quebec. In an effort to remove waste from nature, PurNat, a non-profit organization, coordinates clean-ups of illegal landfill sites with companies whose mission is to protect and improve the environment.
A First Clean Up in Saint-Lucien
On June 4, 2017, around 20 Cascades employees in Kingsey Falls got their hands dirty in order to clean up a former landfill in Saint-Lucien, a municipality in Centre-du-Québec. The landfill was located on a property owned by Mr. Talbot, an octogenarian who said he had tried on a number of occasions to restore the site, but saw little success due to the volume of waste. With the assistance of PurNat, Cascaders lent Mr. Talbot a helping hand to remove several tons of scrap metal, plastic, household waste and other refuse.
(French video only)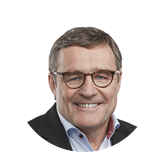 Mario Plourde
Président et chef de la direction
« C'est dans notre ADN. Cascades est née de la récupération et du recyclage. La sensibilisation par des gestes comme ça, c'est parfaitement en ligne avec notre mission d'entreprise. »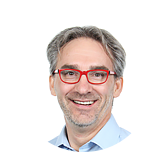 Léon Marineau
Vice-président, environnement
« C'est une opportunité pour nous de travailler ensemble en dehors du bureau, avec des gens provenant d'autres équipes que l'on ne côtoie pas nécessairement au quotidien. »
A Second Clean Up in the Suburbs of Montreal
In October 2019, a second cleanup took place in the suburbs of Montreal. More than 60 Cascaders took part in the event. Together, they freed nature from nearly 2.8 tons of garbage.
 
Two new cleanups for Cascades and PurNat
Armed with their seals, their pliers and a strong desire to improve the well-being of people, communities and the planet, our Cascaders, in collaboration with PurNat, carried out two cleanups of illegal dumpsites in Quebec and Ontario last fall. They freed nature from its waste, making a difference for a vast ecosystem.
 
A Lasting Partnership
Cascades has been a proud partner of PurNat since 2015 and encourages Cascaders and communities to share with that organization any information regarding illegal landfills.