---

Sadly, there are a number of illegal dumps that exist in Quebec. In an effort to remove waste from nature, PurNat, a non-profit organization, coordinates clean-ups of illegal landfill sites with companies whose mission is to protect and improve the environment.
In this spirit, on June 4, 2017, around 20 Cascades employees in Kingsey Falls got their hands dirty in order to clean up a former landfill in Saint-Lucien, a municipality in Centre-du-Québec. The landfill was located on a property owned by Mr. Talbot, an octogenarian who said he had tried on a number of occasions to restore the site, but saw little success due to the volume of waste. With the assistance of PurNat, Cascaders lent Mr. Talbot a helping hand to remove several tons of scrap metal, plastic, household waste and other refuse.
 
---

Community Involvement in all its Forms
Mario Plourde, president and Chief Executive Officer of Cascades, and members of senior management, including Léon Marineau, Vice-President, Environment, and Hugo D'Amours, Vice-President, Communications and Public Affairs, also took part in the event. The employees arrived at 8:00 a.m. to get the clean-up underway, and the entire day proved to be a rewarding and uplifting experience.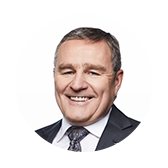 Mario Plourde
President and Chief Executive Officer
"It's part of our DNA. Cascades was born from recovery and recycling. Raising awareness through events like this fits perfectly with our company's mission."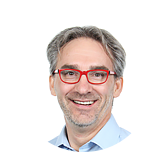 Léon Marineau
Vice-President Environment
"It's an opportunity for us to work together outside the office with people from other teams that we don't necessarily see every day."
A Lasting Partnership
Cascades has been a proud partner of PurNat since 2015 and encourages Cascaders and communities to share with that organization any information regarding illegal landfills.