Kingsey Falls, Québec, June 30, 2022 – Pulp & Paper Canada magazine recently announced the winners of its Top 10 Under 40 2022 contest. This recognition celebrates the next generation of leaders in the Canadian pulp and paper industry by highlighting the leadership and achievements of workers under 40. This year, three Cascades employees are on this prestigious list.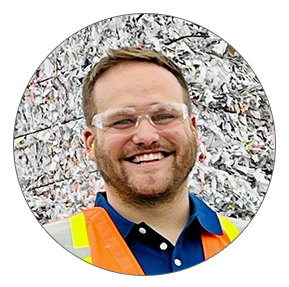 Alexandre Désilets
Plant Manager
Cascades Tissue Group – Kingsey Falls
With a bachelor's degree in Chemical Engineering, Alexandre started his career as a Junior Process Engineer at Cascades' Research & Development Center in May 2011. One of his first mandates was to support the start-up of the Greenpac plant in Niagara Falls, New York. In January 2014, he became a relief supervisor at Cascades Tissue Group - Candiac (CTG - Candiac). Alexandre actively contributed to the understanding and mastery of new technology, as well as the manufacturing of a superior quality structured tissue paper. Through this project, Alexandre distinguished himself by his involvement and perseverance as he learned the papermaking trade the hard way. In July 2015, he became supervisor of machine no. 1 at the CTG - Candiac plant, and then in 2018, at only 30 years old, Alexandre agreed to support CTG - Kingsey Falls as interim production manager. Appreciated for his commitment and great support to the team, he officially became production manager at this plant in November 2018. Recognized as a unifying leader, Alexandre was promoted to plant manager a year later. His significant technical expertise and management skills make him a great plant manager and an excellent leader.
---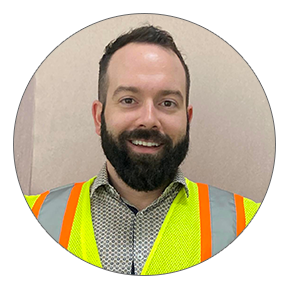 Alexandre Garon
Senior Human Resources Manager
Cascades Containerboard Packaging – Cabano
Alexandre started at the Cascades Cabano plant in 2015 as a Human Resources Manager, after two first years in different Cascades units. His greatest achievement was the implementation of a strong OHS culture. He participated in the implementation of several organizational changes in different sectors of the Cabano plant, including the establishment of a new human resources structure. Alexandre worked in collaboration with the Centre d'Étude Professionnelle de Rivière-du-Loup to maintain the pulp and paper training program for our new employees. For the past year, as a Senior HR Manager, Alexandre has accepted additional responsibilities at the Business Unit level by supporting 3 other Cascades plants as energies are focussed to prepare an important start-up. He has greatly contributed to the hiring process of these 3 plants to improve their respective teams. Alexandre is a great example of a Cascader who embodies the organization's four values daily. His two greatest strengths are fierce determination and speak truthfully. He will put in all the efforts to achieve his goals within the required time frame and communicates candidly with all employees. He has great potential and has demonstrated this on several occasions in his young career with our company.
---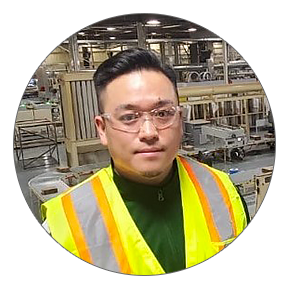 Tommy Ly
Production Manager
Cascades Containerboard Packaging – Vaughan
Since starting his career at Cascades in 2012, Tommy has held a variety of positions, beginning as General Labour. Thanks to his work ethic and determination, he quickly advanced to Lead Operator. His technical abilities allowed him to excel, however, it was his natural leadership and ability to connect with others that led to his progression as a Shift Leader, followed by Project Manager. In 2021, Tommy accepted the Production Manager position, and despite the unique industry challenges, he has demonstrated outstanding commitment and has built an exceptional Team of Leaders. Always interested in learning more, he has recently taken several training courses to improve his technical skills, but also to develop his leadership skills. His ability to coach and help other leaders grow has been recognized throughout the company, and he has become a mentor and support for incoming leaders in a sister plant. He inspires them to develop their own leadership skills and boost their technical knowledge. Tommy speaks from the heart, and his passion and integrity shine through all the challenges he encounters.
Cascades is proud to highlight its young leaders and recognize the talents that are evolving within its organization. Congratulations to the three of you for this recognition and good luck!
– 30 –
Founded in 1964, Cascades offers sustainable, innovative and value-added packaging, hygiene and recovery solutions. The company employs approximately 10,000 women and men across a network close to 80 facilities in North America. Driven by its participative management, half a century of experience in recycling, and continuous research and development efforts, Cascades continues to provide innovative products that customers have come to rely on, while contributing to the well-being of people, communities and the entire planet. Cascades' shares trade on the Toronto Stock Exchange under the ticker symbol CAS.
Media
Hugo D'Amours
Vice-President, Communications, Public Affairs and Sustainable Development
Cascades
819-363-5164
hugo_damours@cascades.com