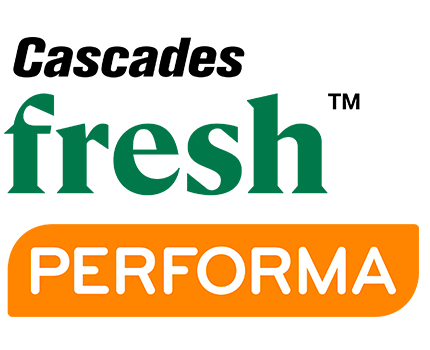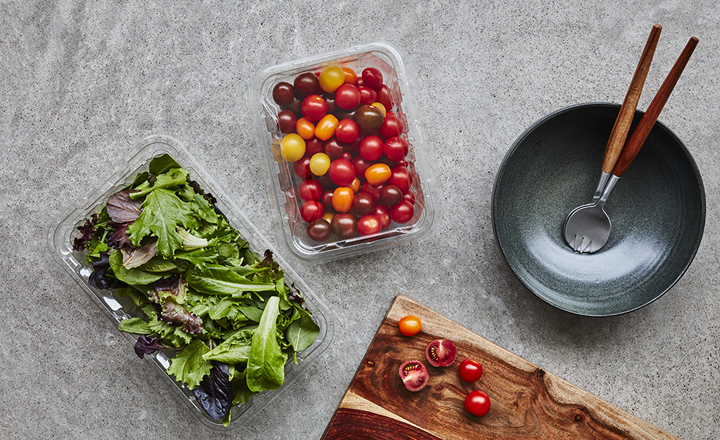 Our customized containers made from 100% recycled PET: a tailored and sustainable solution.
From perfectly sealed containers for modified atmosphere packaging to ventilated solutions,
the possibilities are endless.

We develop the ideal protection with you to keep your products fresh for as long as possible.

Impact environnemental réduit
Grace à notre savoir-faire, nous créons des emballages hautement performants qui utilisent le moins de matière possible.

L'utilisation de PETE recyclé dans la fabrication de nos contenants les rend facilement recyclables, ce qui contribue à réduire leur impact environnemental.

Opérations optimisées
Nos solutions d'emballage peuvent être dépliables mécaniquement et ainsi fonctionner sur une multitude de procédés automatisés afin d'assurer l'efficacité de vos opérations.

Plusieurs autres options s'offrent à vous selon vos besoins :
Contenant à coque (clamshell);
Couvercle séparé;
Fermeture inviolable (tamper evident);
Et plus encore.

 
Autres caractéristiques importantes
Solutions sur mesure
Répondent à vos besoins particuliers.
Sécurité alimentaire
Faits de matières conformes aux exigences de la FDA et de Santé Canada.
Fabriqués dans nos installations certifiées Safe Quality Food (SQF) qui rencontrent les plus hauts standards de l'industrie agroalimentaire.
Fabrication locale
Fièrement fabriqués au Québec.
Contact us to learn more or receive a quote.