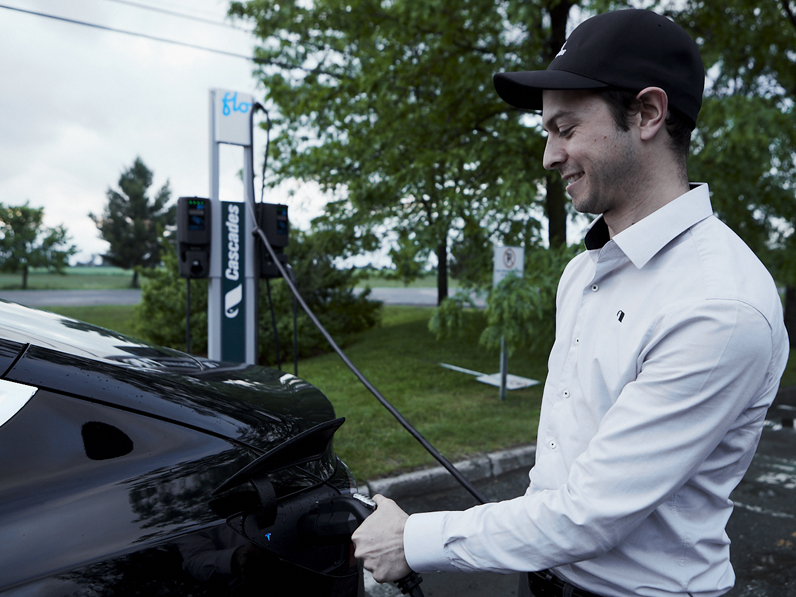 An Electrifying Project
On November 24, 2017, at the Salon du véhicule électrique de Saint-Hyacinthe, Cascades announced its transportation electrification pilot project for employees. In addition to having access to charging stations at work, the 1,400 employees who are based at Kingsey Falls now have the possibility of receiving $2,000 in financial assistance for the purchase of a new electric vehicle (pro-rated based on mileage for a used vehicle). This is a supplement to the government grants in effect.
2 000 $
en aide financière aux employés du Québec et de l'Ontario
+ de 320
employés qui sont passés à des véhicules électriques
+ de 110
bornes de recharge installées dans nos unités du Québec et de l'Ontario.*
---

The Program Now Available to All Quebec Employees
Six months later, at a sustainable development conference held on May 24, Mario Plourde announced that Cascades was extending its program to all of Quebec. Consequently, in the summer and fall of 2018, charging stations will be installed at all Quebec units. The number of employees able to benefit from this financial incentive rose from 1,400 to 4,400.

Extension of the Electrification Program to Ontario
Cascades announced, on April 11th, 2019, that it is extending its transportation electrification program to all its employees in Ontario. In addition to its 4,400 Quebec-based employees, the Company now offers its 2,200 employees in Ontario access to the program that encourages individuals to transition from gas to electric or hybrid vehicles.
To support its employees to reduce their greenhouse gas emissions, the company also installed 30 new 240-volt charging stations at its Ontario facilities, extending the network of 80 stations that had already been installed in Québec. The amount paid by the company to new Ontario electric vehicle owners is the same as that provided to Quebec employees and is also in addition to the announced government grants.
 
---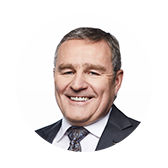 Mario Plourde
President and Chief Executive Officer
"From our beginnings 55 years ago, Cascades has always been committed to reducing its footprint by using recycled materials in its manufacturing and through environmentally friendly processes. After reducing our greenhouse gas emissions by close to 50% since 1990, Cascades is now giving our employees a hand to take action. Knowing that a change in transportation habits is required to make a substantial dent in GHG reductions, we took concrete measures for the future through this unique program."
---

You wanted to learn more about electric or hybrid vehicles? Visit Chargehub.com! You will find a lot of information on different topics concerning the electrification of transport. The site lists all public and private charging stations in North America.
 
---
* Deployment of charging stations for Manitoba and British Columbia units planned for summer 2022.