The expansion of our Lachute tissue paper plant has received the coveted environmental title LEED® Gold Certified. It is the first plant to obtain LEED®-NC certification (New Construction) in the paper industry in Canada.
Reducing Our Ecological Footprint
The expansion project of 6 800 m2 was recognized for its impressive performance in reducing its ecological footprint. Here are a few of the project's key accomplishments:
A reduction in the consumption of drinking water, evaluated at 46.57%
The use of regional materials, with 47.08% of costs used for the purchase of materials produced and extracted locally
The use of certified wood, which accounts for 96.36% of the total cost of materials
The reduction of energy costs equal to 58% compared to a Canadian reference building
The diversion of 86.6% of the construction waste away from landfill.
 
---

Improving Our Facilities
To reduce the ecological footprint of the Lachute plant expansion, numerous projects were implemented, such as establishing a responsible work site, recovering water and energy, and the development of a public space. Among others, the project's team installed:
A bicycle parking rack
A rainwater retention tank measuring 350 m3
Sanitary facilities with reduced water consumption
A white roof
Sky lights
The stone facing, stained-glass windows and the principal bell from the former Saint-Julien church located in Lachute.
Not only did the plant expansion meet the stringent standards of the LEED® evaluation system, but it also managed to support the local economy and pay tribute to the building's 100-year-old heritage, an important part of the community.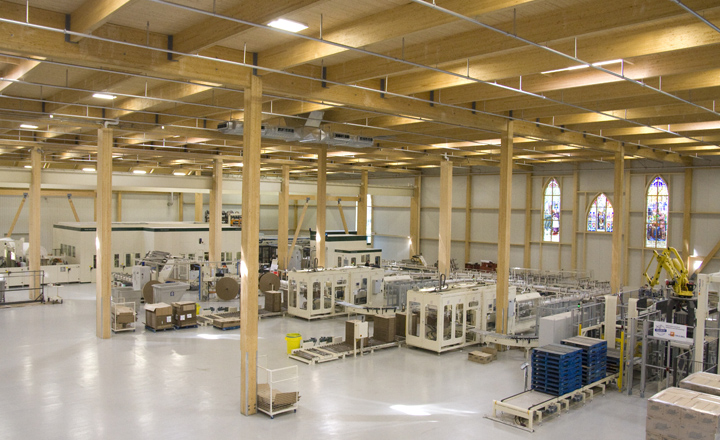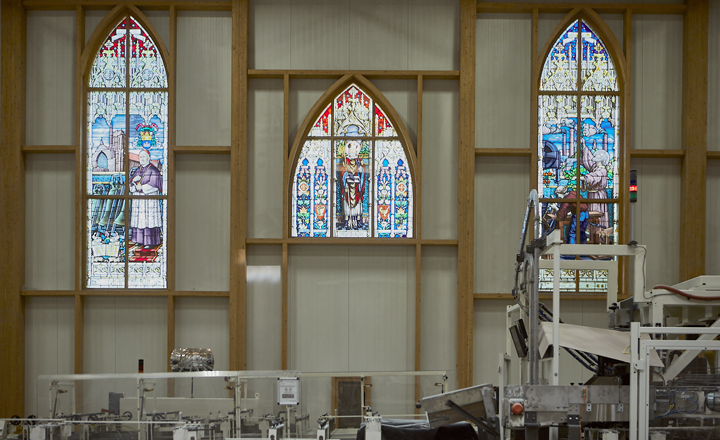 ---

Certification for Green Buildings
LEED® (Leadership in Energy and Environmental Design), is an internationally recognized rating system that aims to reduce the environmental impact related to the construction and operation of green buildings. Derived from LEED®, LEED®-NC focuses on the green attributes of New Constructions. The program carries out a global evaluation based on the major credit categories of a "high performance ecological building".
 
---