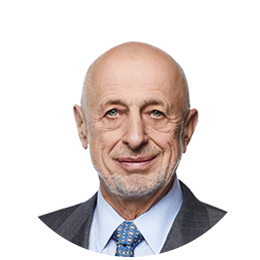 Outremont (Québec) Canada
Director since 2010
Independent
Committee(s): Audit and Finance (Chair); Human Resources
 
Mr. Kobrynsky is a director of companies. He is Chair of the Audit and Finance Committee and member of the Human Resources Committee of the Corporation. He held the position of Senior Vice-President, Investments, Forest Products of the Société générale de financement du Québec from 2005 to 2010. Mr. Kobrynsky has held, for more than 30 years, various senior positions at Domtar Inc., including Senior Vice-President, Pulp and Paper Sales, Marketing and Customer Relations Group from 2001 to 2005 and Senior Vice-President, Communication Papers Division from 1995 to 2001. He sat on the Board of Directors of Norampac Inc., from 1998 to 2006. He holds a Master of Business Administration from McGill University (Québec), a Bachelor's degree in Forest Engineering from Université Laval (Québec) and a Bachelor of Arts from the Université de Montréal (Québec). He is a member of the Board of Directors of Supremex Inc., a Canadian manufacturer of stock and custom envelopes, and is Chair of the Pension Investment Committee and a member of the Human Resources Committee.
---