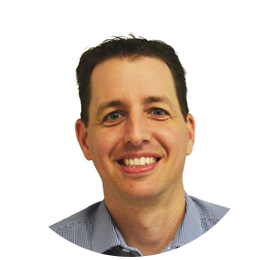 General Manager - Cascades Containerboard Packaging
 
---

What is your professional background?
I am from deep in the Gaspé region. I graduated with a degree in chemical engineering from Université de Sherbrooke about 15 years ago. I began my career with the Cascades family as a process engineer at the Research and Development Centre in Kingsey Falls. This is Cascades' top breeding ground where you learn a lot in a very short period of time and are able to work on projects at several plants. About 10 years ago, I held the position of production manager for Cascades Tissue Group – Lachute, before becoming the manager of that same plant. Today, I am the General Manager of Cascades Containerboard Packaging.

How old were you when you became plant manager?
I was 32 years old when I accepted the position. This might seem young, but I was lucky to be working with a very experienced team and with very committed employees in Lachute.

What was a typical day like in the life of a plant manager?
In short: Coordinate plant activities and make sure that everyone had the tools needed for us to reach our objectives as well as those of Cascades. You can say that I was something of a conductor/psychologist! It was a very varied type of job where each day was different and stimulating. In general, a typical day consisted of monitoring production and holding follow-up meetings on various projects and plans of action, trying to spend time on the floor and responding to requests from the corporate teams (marketing, sales, customer service, management).

Being a Cascader, means…
Being people-oriented. Working hard, not taking myself too seriously and enjoying myself at work…

What are you passionate about?
My three children! I try to spend as much time as possible with them, even though I feel that I don't succeed. Otherwise in life, I am passionate about a lot of things, especially being outdoors. I love bow hunting, and I go every fall with my father. I go cycling and take part in the Tour CIBC Charles-Bruneau. I go telemark skiing with my daughters, a type of downhill skying for outdoorsy types. I have a weakness for golf. I would like to be able to go golfing more often. However, I'm lucky to be able to have a week with the guys each fall to make up for the days I miss in Quebec.

Since most of our Cascaders are ecologically-minded, but nobody is perfect… What is your environmental confession?
Composting…. with the kids. I realize that we throw out too much food that is not being composted right now.
 
---