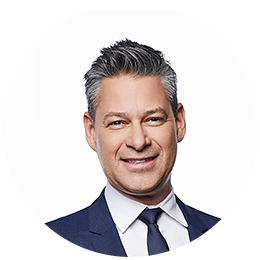 Chief Supply Chain & Information Officer
 
---
Dominic Doré became a member of the Cascades team following the aquisition of Rolland Inc., a manufacturer of fine papers in 1992, where he joined the information technology team (IT). In 1999, he was named project manager, and in 2000, Director, Information Technology at the Graphic Resources division in Toronto.
In 2002, Mr. Doré was promoted to Corporate Director, Information Technology of the Norampac containerboard division (Cascades Containerboard Packaging). With the addition of the corrugated cardboard division in 2005, he became Corporate Director for all of Norampac. In 2008, the merging of the Boxboard Group with Norampac provided Mr. Doré the opportunity to take on new challenges and demonstrate his management skills.
In January 2010, Mr. Doré was appointed Chief Information Officer. He is also Director of the Fibre program, an upgrading of the IT systems at Cascades. In 2017, he is appointed Chief Supply Chain and Information Officer.
Married and the father of three, he is involved as a coach in minor sports.
---