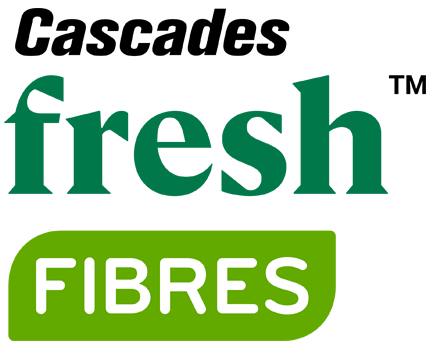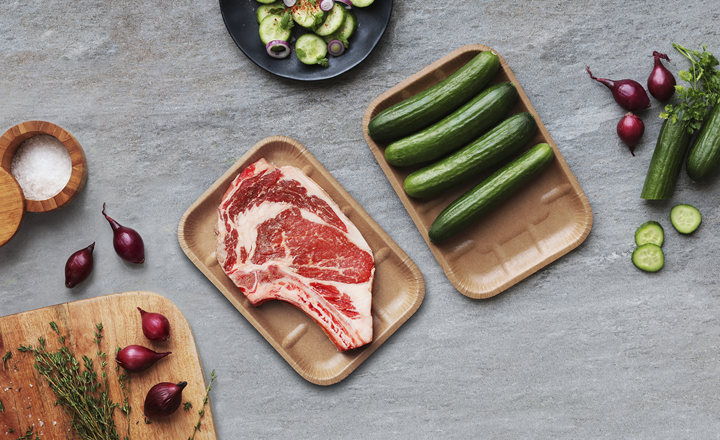 Our cardboard trays made of 100% recycled and recyclable fibre: a first in North America.
Cascades shows its leadership in sustainable packaging with its latest innovation.
Made from 100% recycled fibres and certified* according to the Forest Stewardship Council® (FSC®). How2Recycle® has also prequalified this tray as widely recyclable in Canada and the United States if clean and dry. Our cardboard tray uses SurfSHIELDTM Plus, a water-based barrier coating just as effective as polymer.
Our solution therefore contains no plastic or wax, making it fully recyclable. 
*FSC® Licence number C002973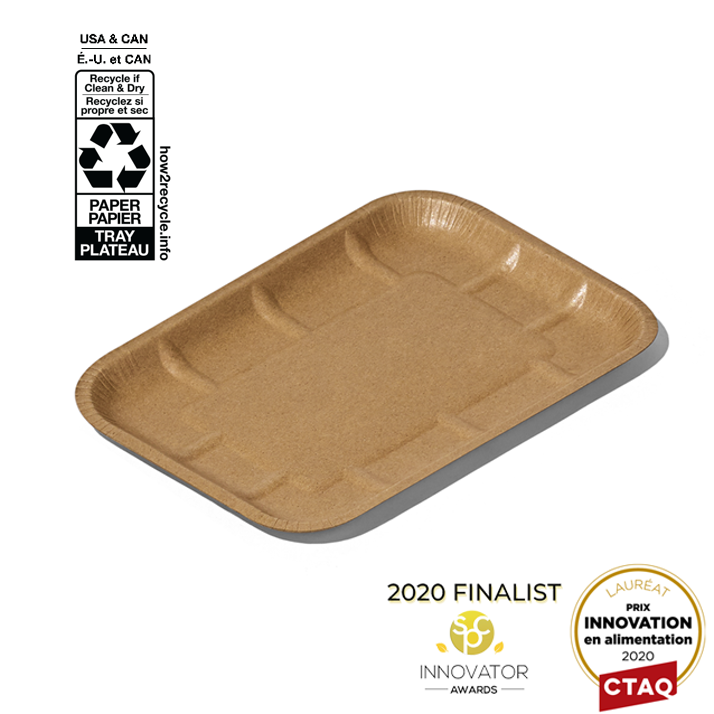 Thermoformed cardboard tray 2S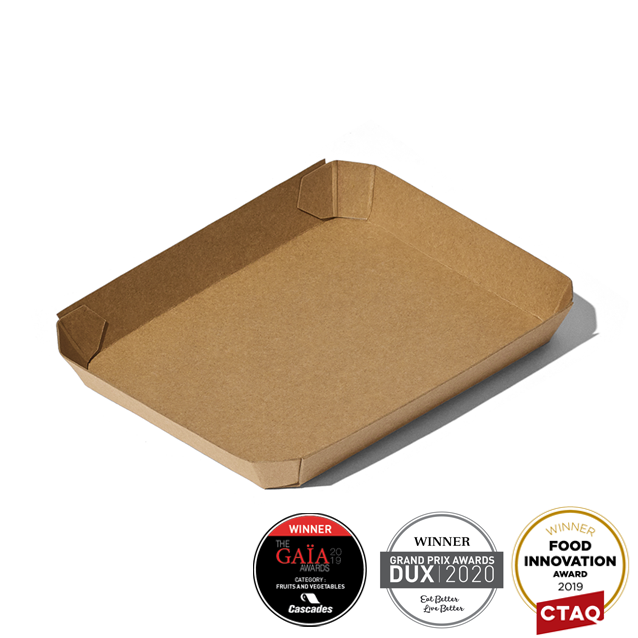 Customizable cardboard tray 2S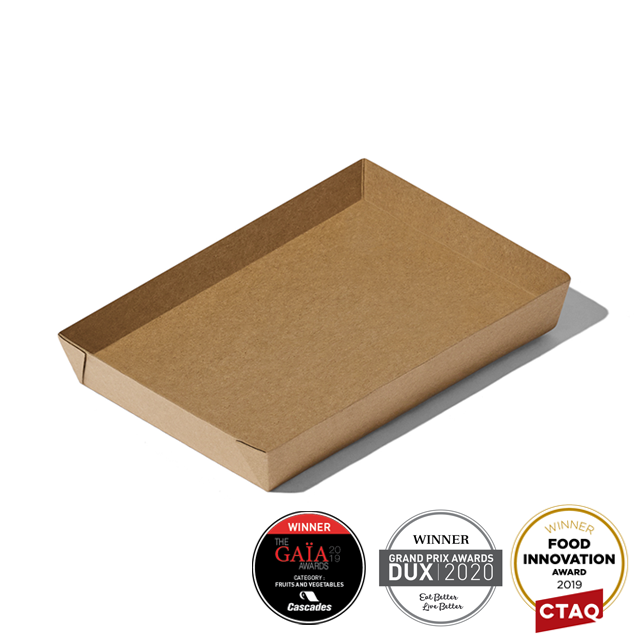 Customizable cardboard tray 2P
1/3

Reduced Environmental Impact
The production of cardboard from 100% recycled fibres, such as the one used to make this tray, reduces
- rejects by 54%
- water usage by 58%
- greenhouse gas emissions by 81%
- energy consumption by 41%
compared to the production of a cardboard tray made from virgin fibres.*
*Environmental Paper Network - Paper Calculator Version 4.0.

Optimized Operations
The tray's stiffness is designed to enhance its stacking strength and speed up the filling process to optimize transportation and storage, providing added value to your operations.
More Features
Model appreciated for its paticular attributes
Various depth and size for produce.
Appealing rustic and natural look.
Our 2S tray won several recognitions in 2019: CTAQ's Food Innovation Award; Grand Prix Dux Award; GAÏA Awards - Fruits and Vegetables category.
Guaranteed Compliance (applies to both models)
Made with materials compliant with FDA and Health Canada requirements.
BPA free.
PFAS free.
Local Manufacturing (applies to both models)
Discover our complementary products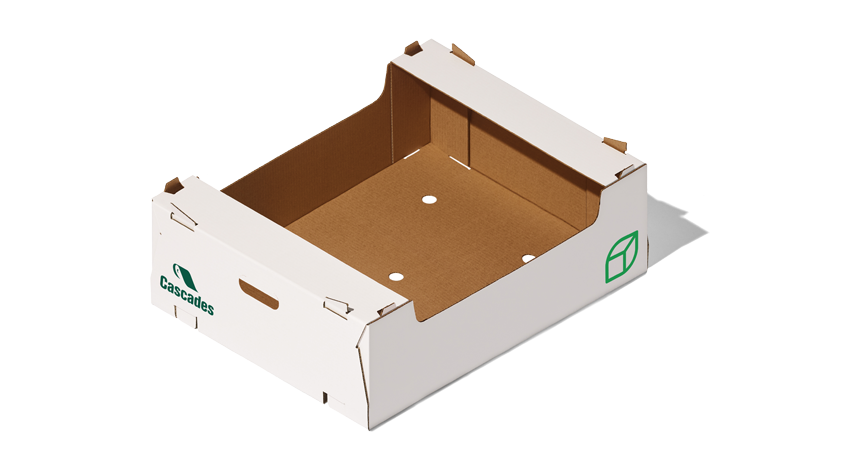 Produce trays and baskets
These trays are designed to fit perfectly in our corrugated produce trays.
Contact us to learn more or receive a quote.