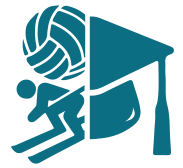 Sport
Advocating a holistic approach to sports and the promotion of a healthy lifestyle, Cascades wishes to support the leadership of the sports community, the management of sports programs and the offering of athletic scholarship programs. Amateur sports, physical activity in general and sporting events are equally encouraged.
 
Education and Entrepreneurship
Cascades aims to recognize and praise student engagement. Every year, the company awards grants to not-for-profit organizations or scholarships to a group of students who have distinguished themselves in carrying out an environmental project. Cascades is proud to foster the engagement of the next generation in the effort to build a more responsible society. Note that student educational trips do not qualify.