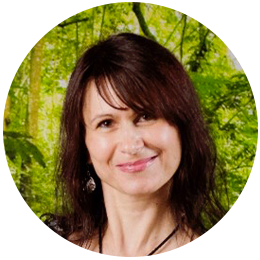 IT Analyst,
Cascades
---

My name is Mariana Gruescu and I am an IT analyst. I am happy to share my experience as a Cascades employee, which I was gently encouraged to do by someone who has witnessed my professional journey, and more specifically, my learning of French and English.
I arrived in Québec in October 2003 with a computer engineering degree from Bucharest, capital of my native Romania, along with an insatiable curiosity and incredible sense of adventure, but lacked something very important: knowledge of French and English. Even after learning some vocabulary and grammar, I wasn't able to hold a conversation without fumbling for words or having the other person repeat themselves.
My tale actually begins before I even started working for Cascades Tissue Group as a programmer analyst in the application support team in January 2006. In 2004, I had barely started a college-level adult education (AEC) program in computerized financial accounting, when a friend told me about this job opening at Cascades. I wasn't comfortable with the idea of cutting my program short, so I decided to complete it, but I was thrilled to find out that the position was still available when I graduated. This detail is part of my story because I love the idea that this job was meant for me from the very beginning and was there waiting for me.
 
Facing obstacles head-on

When Cascades Tissue Group first gave me a chance, I already felt very grateful to the company. My office was surrounded by a pretty string of Christmas lights, my new colleagues gave me a really warm welcome and I was working on a platform I knew well. In short, I was living the dream. But before long, I was faced with a harsher reality than I'd imagined, as I courageously accepted tasks that would help me learn French and English faster and gain professional experience. I had to answer support calls and, at the same time, help users who were experts in their field, using AS/400, by the way. That may have seemed easy enough for someone who is fluent in both languages, but that wasn't my case. I was already a bit stressed about having to understand a language I barely knew and, on top of that, these people were looking for answers to their problems!
I quickly realized I would have to roll up my sleeves and get to work. Running away was another option, but for me, giving up was out of the question!
So I practised my French during lunch breaks and took private English conversation lessons. Each obstacle gradually turned into a small victory: understanding the accents of French and English speakers more easily, being able to better understand those who spoke quickly and, ultimately, being able to handle more complex support calls.
Diversity broadens our horizons

I remember that, in the beginning, I was driven by the desire to be like my fellow Quebecers in order to have a sense of belonging and forget my immigrant status. I relied heavily on learning languages, so much so that I sometimes misused words that I didn't fully understand and would make my coworkers laugh. On occasion, I would unconsciously switch to French while conversing with an English speaker.
Over time, my experience has made me realize that there are beautiful things to discover within each and every one of us. Even though I initially wanted to be like my coworkers, I believe it's important to be true to yourself. In the end, our differences bring a lot to a group. And so, it's my turn to encourage others to share their stories, because one thing is for sure, we can learn a lot from others through these testimonials. It's a real gold mine for helping us grow stronger together.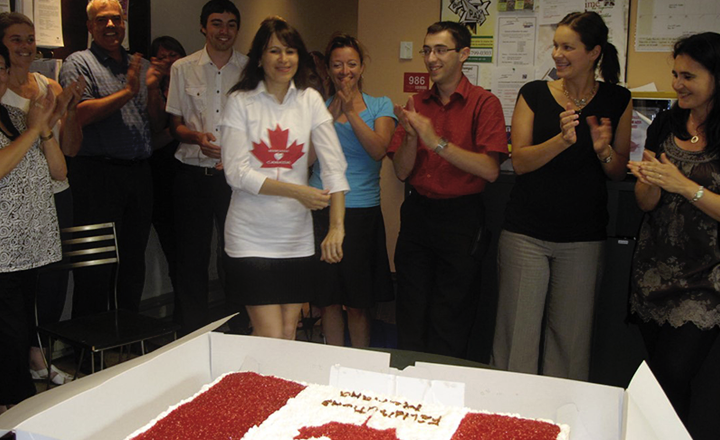 It's now obvious to me that, at Cascades, all those who are in the situation I was in a few years ago have hit the jackpot. I was able to grow in a warm, pleasant environment, surrounded by incredible people whom I cherish and appreciate very much, and I have a strong sense of belonging to the Cascades family.