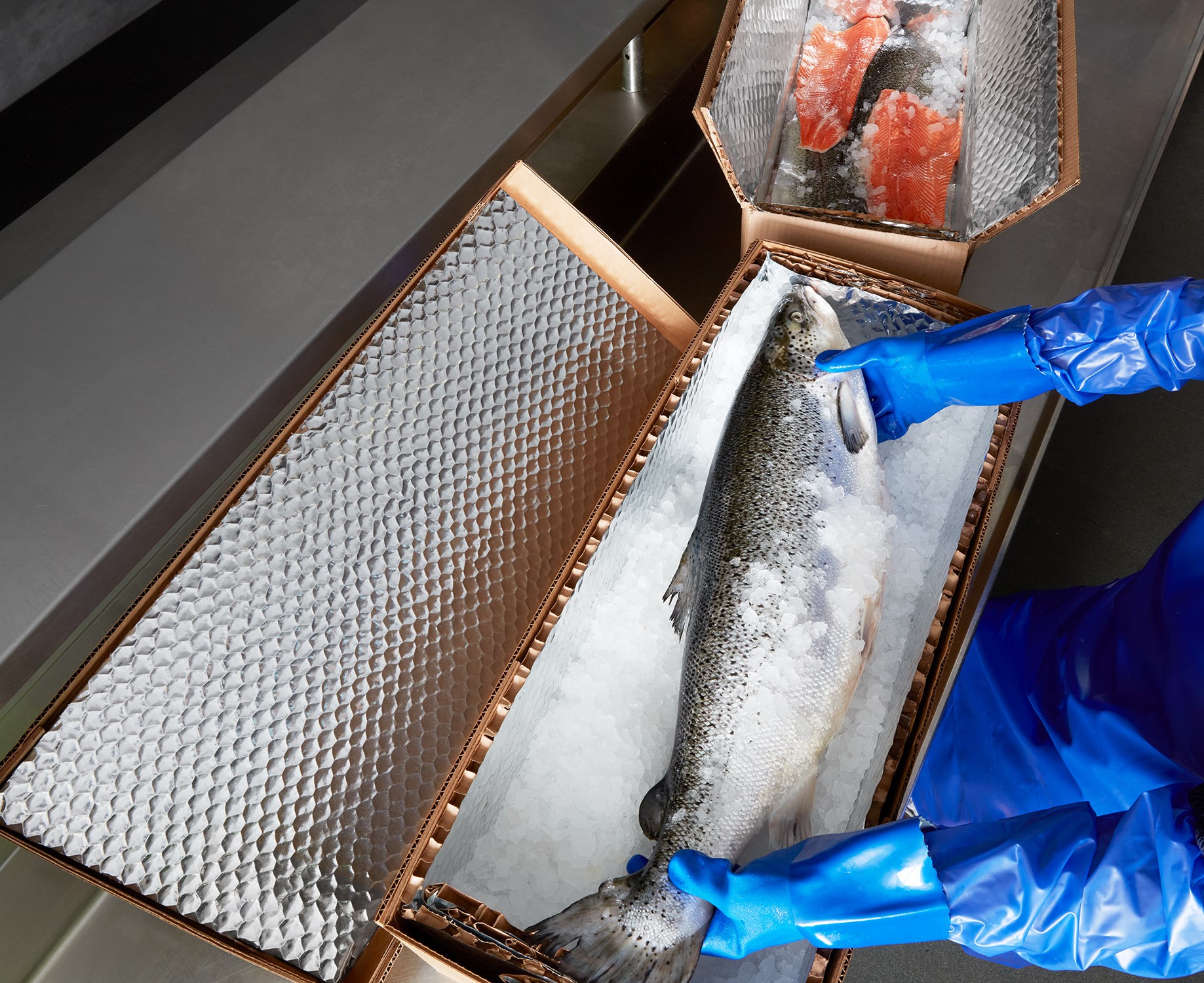 A sea change in sustainability.
When it comes to effective sustainable insulated solutions, think inside the northbox® OCEAN™. At Cascades, we believe in constantly innovating to protect our world and the environment. Join us by trusting northbox® OCEAN™ to deliver your fresh fish and seafood.
---
Contact us to learn more.
For packaging that is recyclable, easy to use, waterproof and compliant with Food and Drug Administration (FDA) standards for direct contact with food, trust northbox® OCEAN™ insulated boxes.
Shipping fresh produce safely in a sustainable packaging has never been easier.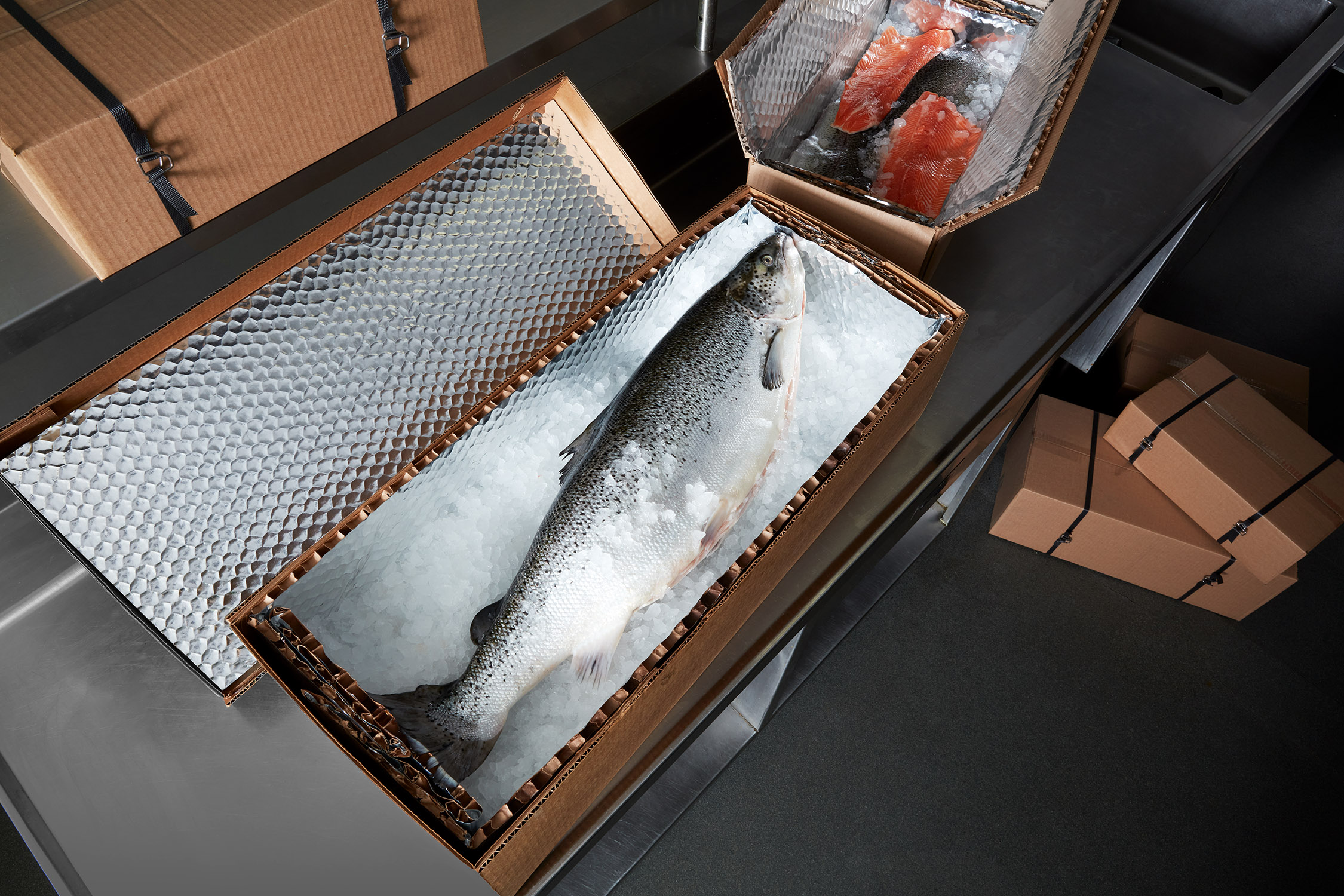 A versatile solution for your specific needs
The northbox® OCEAN™ packaging consists of a corrugated cardboard box and an insulated tray made of recycled cardboard laminated with reflective film to guarantee freshness. Several designs and sizes adapted to your product and assembly lines..
You can contact us for guidance on the most suitable option to fit your needs and adapt to your automation system.
northbox has been supplying the food industry with insulated shipping packaging since 2007.

Sustainable
Effectively replaces non-recyclable containers
Easy disposal: simply put in recycling bin
Cuts down on waste: recycled containers can be transformed into brand-new packaging
Ships flat to reduce storage and transportation footprint
No plastic bags required
How2Recycle® has prequalified the northbox® OCEAN as widely recyclable in Canada and in the United States

Reliable
Maintains ideal temperature for product freshness
Easy to use and seamlessly integrates in your operating system
Patented leakproof interior is perfect for shipping on ice
Water-resistant exterior guards against humidity
Doesn't break or crack
Significantly reduces shipping and handling damage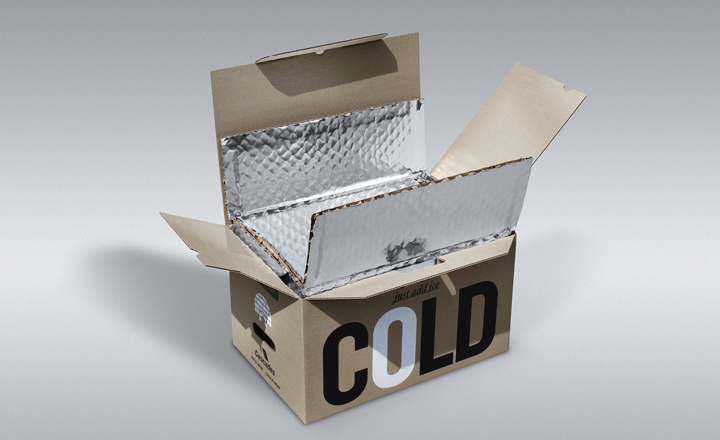 The box maintains just the right temperature to ensure the integrity of your products.

For an optimal solution that meets all your needs,  Cascades and its research center may support you in the tests.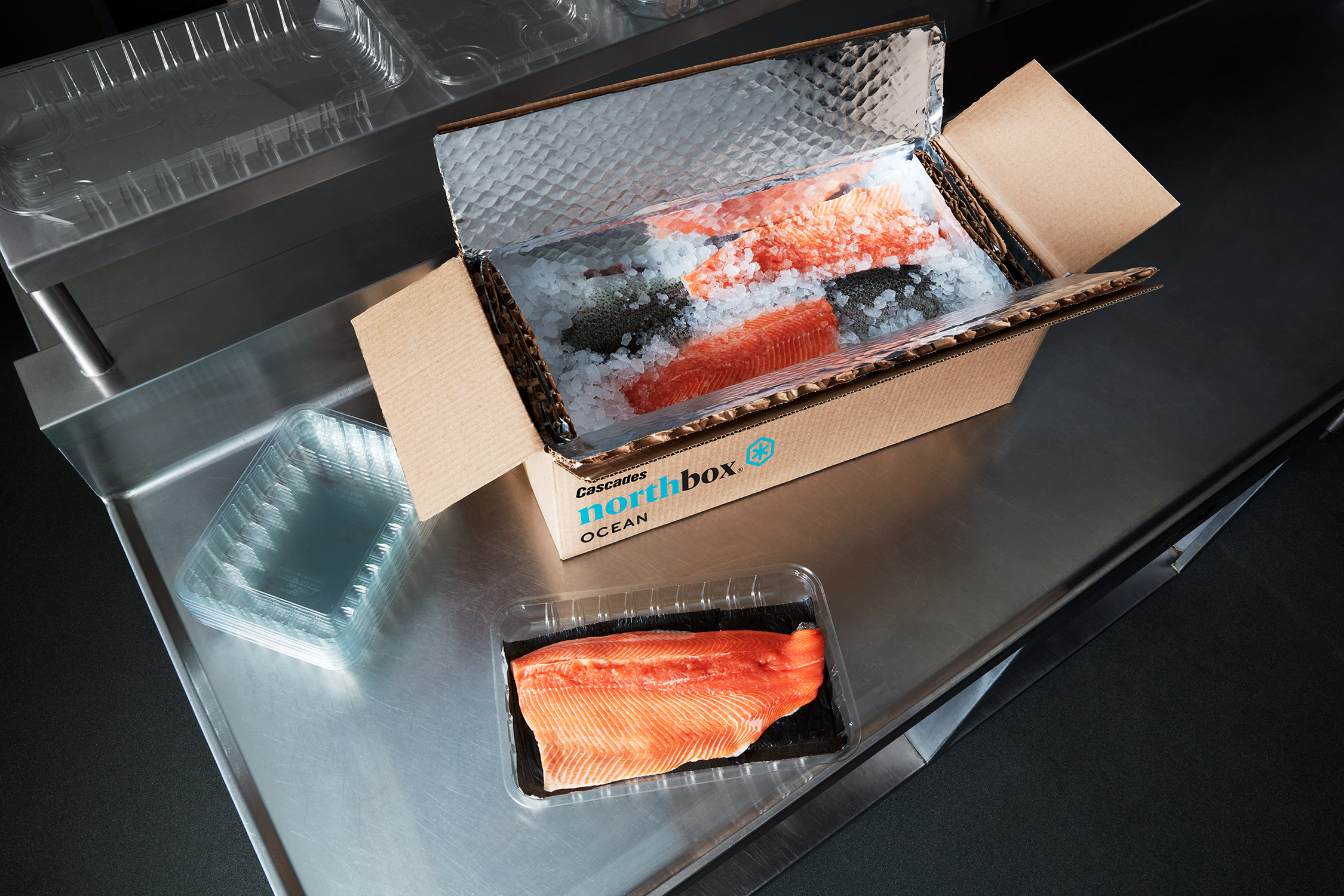 Freshness on every step
Eliminating food waste has never been more critical. More and more, costumers are looking to reduce their environmental footprint. That's why we support you and safeguard your deliveries, ensuring your product's integrity.
We optimize our solutions to offer freshness without compromising on quality, all while ensuring we keep our materials to a minimum. And we strive to improve this balance every day.
Learn more about the sustainable product development principles
Discover our satisfied customers.

For a wide range of different applications discover northbox
Ready-to-cook, ready-to-eat, online grocery shopping, cold-pressed juices and confectionery, the northbox is designed for direct parcel shipment of fresh or frozen products to consumers. The northbox insulated boxes optimizes your operation costs and are adapted to your several needs in terms of transit time, ice quantity, all year long.
Contact us to learn more or receive a quote.